Can you Boost your Brain Power with Food? A closer look at Omega 3
By looking after our noggin, we will have the best chance of living a long, good quality and sharper life. It will also help us think more clearly day to day.
Research is showing how important certain nutrients are in preserving our brain health and keeping us sharp, especially as we approach our elderly years.
Can food clear a foggy brain?
It will certainly send you in the right direction! You may want to reach for sugary foods when you are feeling foggy and lethargic, but this will only exacerbate the situation. Eating high fibre whole-grains, fruit and veggies along with protein and healthy fats will give your body and brain the energy it truly needs to sharpen your thinking and boost your energy levels.
So what does brain health mean?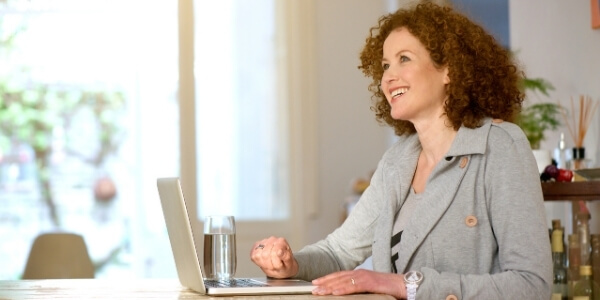 Brain health refers to your ability to concentrate, retain information, learn, play, make emotional connections, problem solve, make decisions and maintain an overall clear and active mind – so basically everything you think, decided to do and how you feel.
How can I improve my brain health?
An overall healthy diet is essential for brain health as the food you eat breaks down in your body and gets sent to your brain to do some work and maintenance. Other important brainpower activities can include getting enough sleep, meditation, regular exercise (do it with us for free!) and problem-solving activities such as crosswords and sudoku.
Today we are going to look at one nutrient in particular which may help sharpen that noggin!
Introducing brain power nutrient: Omega-3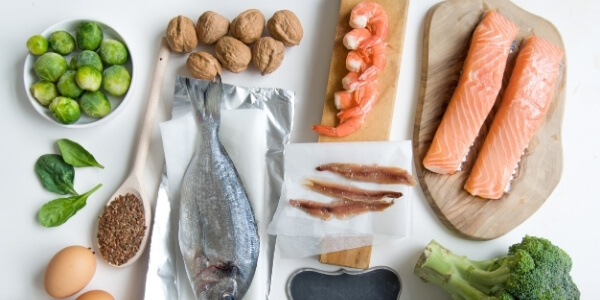 Omega-3s are healthy fats found in oily fish and some plant foods like seeds and nuts. Our brain requires omega-3s to function well. Our bodies cannot produce adequate amounts of omega-3s, so we need to get them from our grub!
Omega3's have shown to have anti-inflammatory effects around the body, which may help to protect us from some diseases like cancer, heart disease, diabetes and autoimmune diseases.
How do omega-3s give us brainpower?
Scientific research has found that omega 3s can:
Improve memory
Improve brain performance
Help stabilise mood and depressions
Reduce the risk of dementia
It has been found that older adults who ate at least one seafood meal per week performed better on thinking skills tests during the study period than people who ate less than one seafood meal per week.
Additionally, eating seafood or other foods containing omega-3 fatty acids at least once a week may protect against age-related memory loss and thinking problems in older people.
It's definitely worth eating omega 3s if you ask us!

How do I get Omega-3?
There are two main different sources of omega3's: oily fish and some plant foods – both of which provide different types of omega 3 fats. And we need both!
Oily fish:  salmon, tuna, sardines, mackerel, herring, anchovies and trout.
Plant: linseeds/flaxseeds, chia seeds and walnuts.
Supplementation may be beneficial in some cases, especially if you are vegetarian/vegan. However, the best effects of omega3s as indicated by research come from eating fish as a regular part of your diet.
How much Omega-3 do I need?
Fish Sources: Aim for 2-3 servings of fish each week and make at least one of these salmon. Think homemade fish and chips, fish tacos, fish burgers, fish pie, fish curry… so many options! Check out our mouth-watering Salmon Taco Recipe or our Seasame Crusted Salmon and Soba Noodle Recipe.
Plant Sources: Aim for a handful (30g) most days of the week. Try adding a handful of walnuts to your breakfast or a salad. Or a couple of spoonfuls of flax or chia seeds over your brekkie. Have walnuts and linseeds with fruit and yoghurt as a snack. Or look for wholemeal bread that contains linseeds.
Check out this weeks brain-boosting recipe full of beautiful and fresh flavours which can be whipped up in less than 30 mins.
One Pot Tuscan Salmon
Serves: 4 Time: 30mins Cost: $22 (approx.$5.50/serve)
Ingredients:
400 – 450g salmon fillets (buy salmon in bulk in the freezer section to save $$)
1 tsp Italian seasoning or oregano
1 tsp paprika
1 onion
4 garlic cloves
4 tomatoes
4 cups spinach
1 bunch basil
1/4 cup veggie stock
1 can white beans
Extra virgin olive oil
Salt and pepper
Method:
Prep: Finely dice tomatoes and onion, roughly chop basil, crush garlic.
Add salmon to a large mixing bowl, drizzle over olive oil, add paprika and herbs, mix together.
Heat pan on a medium heat, add salmon and cook 4 mins each side.
Put salmon aside and cover.
Add onion and garlic to the same pan (it will soak up the juices!) and cook 1 min.
Add tomatoes, beans, basil, stock and mix together.
Bring to boil and cook 5 mins.
Place spinach on top of mixture and leave until spinach wilts (approx. 5 mins), then mix through.
Insert the salmon back into pan and let heat up for a minute or two.
Serve!
Cost-saving tip – we get salmon isn't the cheapest fish out there, but most supermarkets like coles and woollies sell frozen salmon fillets in the freezer section. This will almost halve the cost of salmon per serve. We recommend buying in bulk to save those $$.
Download our family healthy eating plan to find a 7-day meal plan full of yummy healthy eating or login to download your personal nutrition plan to help create a healthier eating pattern. This is FREE to all members.
Not a member? Register now for FREE access to outdoor and online fitness classes, live guided meditations, wellness videos, recipes and more!
Sources: