We need your help to change lives.
Live Life Get Active is a not for profit charity that is all about building fitter, healthier and happier communities.
And we do this by creating a local offering. We hire local trainers and local yoga instructors and we offer FREE outdoor fitness camps in local parks for all adults 18+ in the area. We spread the word via social media, council websites, free entries in local papers, doctors and schools
People can bring their toddlers, they can come with their mum or a mate, they can come with their carer. It's a whole of community offering, and our members range from 18 to 84.
 "When you work with people who have never exercised before and they realise how amazing it makes them feel and they tell you how much it has changed all aspects of their lives it's really emotional and very rewarding"
– Maria, Master Trainer.
On top of the camps, we provide FREE tailored nutritional plans which are very easy to follow. We run our sessions of cross-training, boxing and yoga 5 days a week for 200 days of the year. And we talk to our members all the time, providing inspiration, education, advice and fun facts
Does this sound like something you would like to be a part of?
Do you want to give an hour of your time each day to change someone's life? We pay a competitive rate and provide you with the resources to take your career to the next level.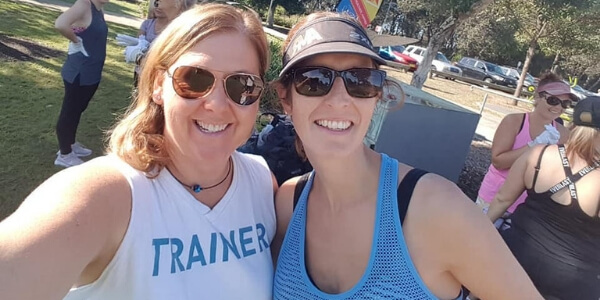 "I have been a personal trainer for 5 years now but doing this has been like a breath of fresh air" – Matt, Master Trainer
We are looking for people who are passionate about their community and have patience and empathy when working with people from all works of life. We want our members to feel they are in a safe and non-judgmental environment.
If you think you are ready to give something back to your community, change the lives of others and further your career while doing so, then we would love to hear from you.
Important:
Whilst we are continually expanding into new areas, we do have a list of positions that are available now or in the short term. If you can fill any of these positions please list them when prompted within the application form.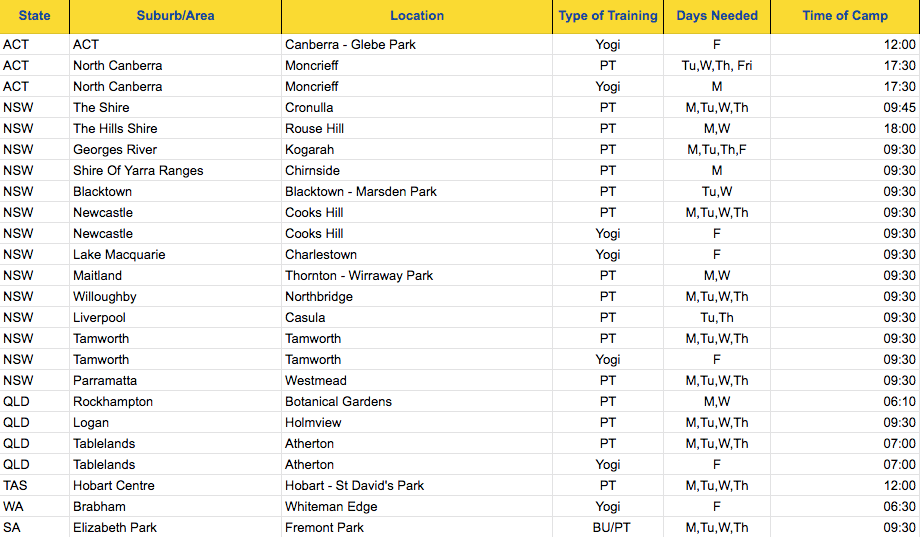 Trainer Requirements:
At Live Life Get Active we are committed to providing a safe and enjoyable experience which is why all of our trainers are highly qualified and insured. Please make sure you meet the following requirements before applying.
Personal Trainers: Certificate IV in Fitness or higher
Personal Trainers: Boxing accreditation (punch or stomp)
Yoga Instructors: Registration of 200+ hours
All Trainers: Certificate of Currency for the following insurances

Professional Liability – $5 million
Public Liability – $10 million
Product Liability – $10 million

CPR Certificate (current)
First Aid Certificate
State Recognised Working with Children Certificate
Registered ABN
---