Family Healthy Eating Plan
Making Healthy Eating Easy for the Whole Family
Healthy eating tips, recipes, weekly meal plan and shopping list
Here is your FREE healthy eating plan to help your family in making healthier choices so everyone can feel happy and healthy from the inside out!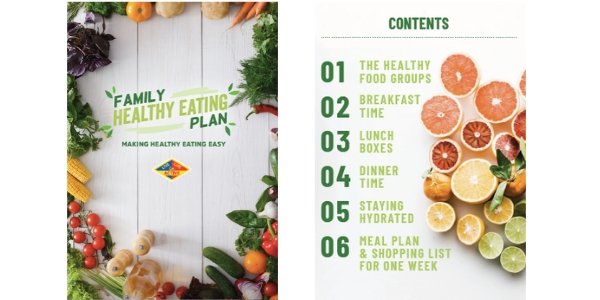 It's time to change your family's life for the better!
Our 20 page nutritional guide is full of tips and information on how to improve the health and wellbeing of your family.
Designed especially for families by a professionally qualified nutritionist.
Learn about the few small changes that will have the whole family feeling happier with more energy.
The ultimate guide to making choices at the supermarket, don't let complex labels fool you.
Our guide to the perfect lunch box, with lots of easy healthy lunch ideas.
Lots of yummy dinner recipes catered to families of four or six.
A one week, easy to follow meal plan for four, that'll cost you less than $170. This includes the full shopping list – it's that simple.
Pantry essentials to stock up on for yummy, healthy meals.