Simple Ways to Care for Your Mental Health – Tips From a Counsellor
We all feel different levels of worry, concern, stress, fatigue or feeling a bit flat here and there, some more than others. No matter what it is you're feeling, your mental health is important!
There are simple things we can do to care for our mental health and feel better – simple but important and effective things.
We reached out to counsellor and psychotherapist, Heather Bunting from Melbourne and asked for her professional tips on how to help anxiety, depression, positive self-talk and overall mental health for a calmer and happier mind.
Have a read of her wonderful and simple advice below. You will be sure to find at least one take-home tip that you will be able to incorporate into your life and wellbeing.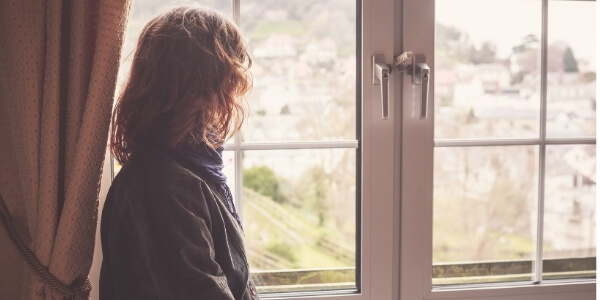 1. Is it normal to feel anxious and depressed?
"Absolutely. Uncertainty will bring with it some level of anxiety. We all experience anxiety on various levels but the two most noticeable are in our thoughts and in our bodies.
Physically we may experience headaches from constant worry and stress, we may find ourselves breathing rapidly or shallowly, we may feel we are having heart palpitations, we may have nausea or diarrhea, we may have unexplained aches and pains, feel wiped out or have problems sleeping at night.
Mentally or emotionally we may find ourselves having difficulty concentrating, losing interest in things we used to enjoy, feel guilty or helpless, irritable, withdrawing socially, or even experiencing a sense of doom.
All these symptoms can be indicators of anxiety and extreme anxiety can lead us to feeling depressed. These are not unusual or abnormal, especially during the current uncertain times. You might find a resource like this  Anxiety Workbook useful.
Please don't hesitate to reach out to a professional if you are concerned. Now is not a time for us to be trying to get through this alone. Isolation and loneliness and lack of support are all factors which contribute to our feelings of helplessness or hopelessness. We are all in this together and it's surprising how reaching out for support or to support others will help us at this time. With Mental Health week upon us it behoves us to all look out for each other."
2. What are some simple things that will help relax a busy mind and a racing heart?
"When you find your heart racing and being unable to relax, here are a few things you might try:
Take some deep breaths  – perhaps count 1,000, 2,000, 3,000, 4,000 while you breathe in, then hold for the same count, breathe out for the same count and hold for the same count. If you do four of these slow breaths with concentration you will find your body will calm down and so will some of your thoughts. Practising this four times a day will mean that when you start to feel your heart racing or you can't relax, this practice will come to your mind.
Do a grounding exercise – This could be picking up an object near you, describe it in your mind as though to someone who is blind and cannot see the object. Describe the shape, colour, texture, size and any other aspects of the object that you think will convey to the other person what that object is. Continue to focus on the details of that object until your anxiety calms.
Go for a walk  – No matter how long or short (longer is better to get the endorphins activated but short if you are physically not able to walk far). As you walk, look around you – notice your surroundings. If you are outside, feel the air on your face, be aware of your footsteps on the ground, see the trees or plants or grass or roads, connect with as much as you can.
Listen to some music or a meditation app – Really give it your attention rather than having it playing as background. We can distract ourselves from our thoughts so we're not nourishing and growing our negative thoughts."
Check out our
meditation
library to help calm your mind anywhere at any time.

3. How can positive self-talk be improved?
"Practice, practice, practice. This is the only way to improve our positive self-talk. Think of a sentence that works for you, for example, "I will get through this", or "I am capable", and use it to counter the negative thoughts.
You may need to repeat it over and over or write it in a journal (research has shown that 15 minutes of journal writing a day is good for our mental health).
If you find you can't remember, give yourself the task of writing it 100 times a day in a journal or exercise book. It's surprising how much we can do to help ourselves."
4. What are some small changes that can be added to our daily routines to improve overall mental health?
"As above, practice thinking positive thoughts, write them down if you can't remember to think of them, write in a journal for 15 minutes a day.
Eat healthily (some treats are OK but keep sugary and unhealthy treats to a minimum).
Exercise daily.
Keep in touch with friends.
Reach out to others you may not have spoken to for a while.
Keep to a schedule each day of getting up at the same time, showering and preparing yourself for the day – even if you're not going anywhere, structure is important.
Go to bed at the same time each night and prioritise getting a good night's sleep.
Remember there are some things we can change and others we can't. Concentrate on the things we can change."
Download our
daily schedule
to help plan your routine and schedule in those feel good activities.
"Exercise activates endorphins which are our 'happy' hormones which work in our brains to reduce pain and boost pleasure. They contribute to a sense of well being and good mental health."
6. Where can more help be found?
If you ever feel you need more help or support or know anyone who may need urgent support please contact the below organisations. These services are all Free.
Beyond Blue
If you're feeling down, depressed or anxious.
1300 22 4636
Call 24 hours, 7 days a week
https://www.beyondblue.org.au/
Lifeline
If you're feeling overwhelmed or are having a difficult time.
13 11 14
Call 24 hours, 7 days a week
https://www.lifeline.org.au/
Headspace
Mental Health support and resources for young people.
1800 650 890
Call 9am – 1am, 7 days a week
https://headspace.org.au/about-us/who-we-are/
We've got everything you need to stay active so login and book your active training, yoga class and meditation either in the park or online now.
Not a member? Register now for FREE access to outdoor and online fitness classes, live guided meditations, wellness videos, recipes and more!