Why Legumes Might be Key to a Long Healthy Life
Legumes include lentils, chickpeas, peas and a range of beans like black beans, kidney beans, white beans and soybeans.
They are a nutrient powerhouse jampacked full of fibre, protein, B vitamins, iron, copper, magnesium, manganese, zinc, folate and phosphorus.
Keep reading to see just what all of these nutrition's in legumes can do!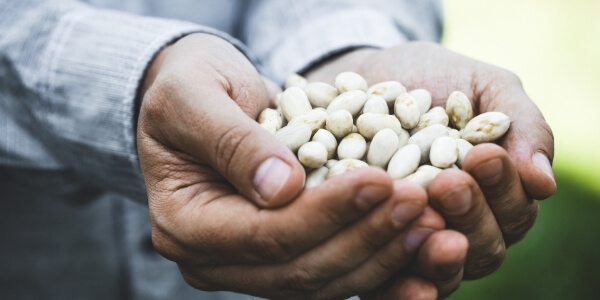 5 reasons why you should love your legumes
1. Longevity
Did you know beans are the cornerstone food of the healthiest populations in the world?
It's true, the longest living communities, with the lowest rates of illness and diseases dotted around the world (know as the blue zones) all have one thing in common and it's their consumption of beans as well as other legumes like chickpeas and lentils.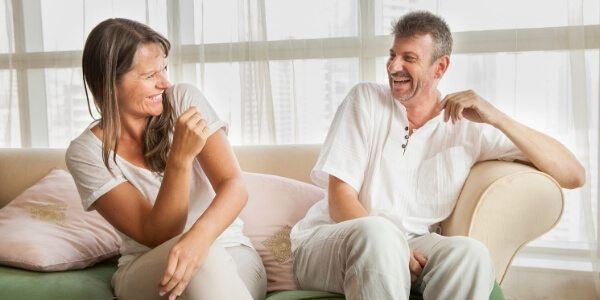 2. Mood
The good bugs residing in your gut thrive off the fibre from legumes. When we provide them with regular doses of plant foods they eat the fibre up and release all sorts of good things around our bodies. One of these things being those 'feel good' hormones that help stabilise your mood and stress levels.
Researches are discovering just how much our mood is linked to our gut bacteria. In fact, it's looking like gut bacteria have prevalent impacts on our mental health – so we better keep them happy.
3. Weight management
People that eat legumes as a regular part of their eating pattern show to have a lower body weight compared to those that don't. There are a few reasons that this may be.
Fibre is slowly digested through your gut – which means it's hanging out in your belly for a while keeping you full and preventing energy dips that may ignite sudden cravings. Protein also keeps you full and helps improve your metabolism.
Replacing legumes with meat a couple of times of week assists with lower calorie intake and helps to prevent overeating as they are so filling.
4. Lowers disease risk
Research has found adding legumes to your eating patterns lowers the risk of developing type 2 diabetes and cardiovascular disease. In fact, one study found that people with type 2 diabetes who added 1 cup of legumes to their diet each day for three months had significant reductions in body weight, waist circumference, blood sugar, cholesterol and blood pressure!
5. Muscle Mass Maintenance
Not only will adding these beauties to your meals increase the fibre and nutrition content, but will also give your meal a protein boost. Half a cup of legumes gives you 8g of protein – this is more than one whole egg!
Maintaining your muscle mass makes life a whole lot easier giving you better mobility, strength for everyday tasks and helps prevent and manage some diseases.

Feel a bit gassy after legumes?
It's actually a good sign as it shows that the bacteria in your gut are feeding on the fibre in legumes! Introduce legumes gradually into your diet to allow your little gut bacteria friends to adjust – they (and you) will be so thankful in the long run!
Here are some of our favourite recipes which include a range of legumes:
Morrocan chicken tagine  – chickpeas
Meditteranean stuffed eggplants – chickpeas
Cajun fish with rice and bean salad – black beans
Warm Garlic Roast Potato Salad – chickpeas
Immune Soup – white beans
Middle Eastern Veggies – white beans
Mexican Fried Rice – black beans
Check out this week's new healthy, yummy, quick, easy and low-cost recipe which has lentils hidden inside it for that nutrition boost!
San Choy Bau (Lettuce Cups)
Serves: 4 Time: 20mins Cost: $14.20 approx. ($3.55/serve)
Ingredients:
400g pork, turkey or chicken mince (we used turkey)
1 can lentils
½ bunch spring onions
1 carrot
1 capsicum,
2 pack of cos lettuce (can also use iceberg)
¼ cup soy sauce
2 TBSP honey
3 cloves garlic (or 3 tsp of garlic paste)
Extra virgin olive oil
Serving recommendations:
Fresh coriander
Fresh chilli
Fresh Lime
Method:
Prep: grate carrot, finely slice capsicum, slice spring onion, crush garlic.
Heat a drizzle of olive oil on a large pan or wok on medium – high heat.
Add mince and garlic and cook for 3 mins, until outsides of mice look cooked.
Add veggies and cook for another 3 mins.
Add soy sauce, honey, lentils and cook for final 5 mins.
Separate lettuce cups so they are sitting on your plate like boats.
Fill the lettuce cups with the mince mixture.
Serve with your choice of fresh coriander, chilli and lime (we used all three!).
Download our family healthy eating plan to find a 7-day meal plan full of yummy healthy eating or login to download your personal nutrition plan to help create a healthier eating pattern. This is FREE to all members.
Not a member? Register now for FREE access to outdoor and online fitness classes, live guided meditations, wellness videos, recipes and more!
Sources:
https://www.nature.com/articles/ejcn2014228
https://www.ncbi.nlm.nih.gov/pmc/articles/PMC4608274/#:~:text=They%20provide%20fiber%2C%20protein%2C%20carbohydrate,are%20cholesterol%20free%20as%20well.
https://www.bluezones.com/recipes/food-guidelines/#:~:text=Beans%20reign%20supreme%20in%20blue,as%20Americans%20do%20on%20average.