5 Reasons Why You Want To Eat Your Greens
'Eat your greens'
You've heard it over and over since you can remember. We promise you there are very good reasons why you should eat your green veggies.
We all know they are good for us. Green veggies are full of antioxidants, vitamins and minerals, which are commonly recognised for their protective effects against diseases like heart disease, diabetes and cancer. And of course, it's hard to gain weight by eating too much salad, so they help with weight management.
There are also some other absolutely vital and rather noteworthy reasons you should eat your greens.
5 reasons why you should eat your greens:
Stronger bones and better mobility

Just to add to the list of fun things that come along with age, weakening of our bones (declining bone density) is another. It's important to look after your bones to reduce your risk of falls and fractures, which can hugely impact your quality of life as you age. The majority of hip fractures in Australia is a result of a low impact falls in people with lower bone density.
So how do greens help? Some have calcium which we know is important for bones, but calcium isn't the only important player here. Vitamin K is needed to help calcium do its job at keeping your bones strong! Green veggies are full of vitamin K, so make sure you eat plenty of them to help keep those bones strong and mobile at every age.
Youthful and glowing skin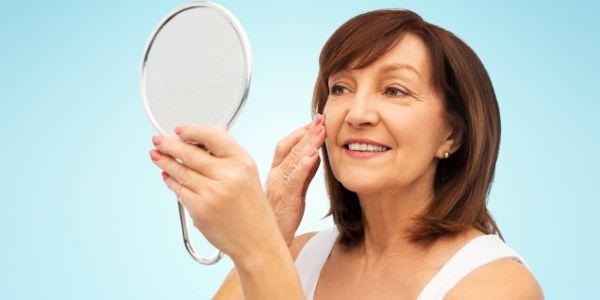 Unfortunately there is nothing you can do to reverse the ageing process, but eating healthy foods can help with your skin health and appearance. In particular, green veggies are full of nutrients that will help your skin glow.
Vitamin C is used to create collagen to keep your skin firm and strong and help reduce the appearance of wrinkles and dry skin as ou age. Zinc helps with skin health and maintenance. A plant compound called sulforaphane shows to be promising for protecting against skin damage from the sun. Green veggies are also hydrating – they have lots of water inside them, leaving you with beautiful hydrated skin!
A sharp mind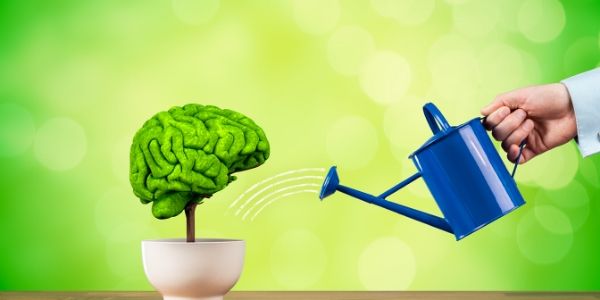 Green vegetables are full of nutrients and compounds, which have lots of scientific names that we don't need to list here. The important thing to know is that all of these little nutrients work together to ensure your brain functions well. This includes things like your memory, concentration, learning new things and making decisions.
In fact, it has been shown that one serving of green vegetables a day can slow cognitive decline as you age, which helps to keep your mind sharp and may even help to protect you against dementia and Alzheimer's.
A happy and calm mood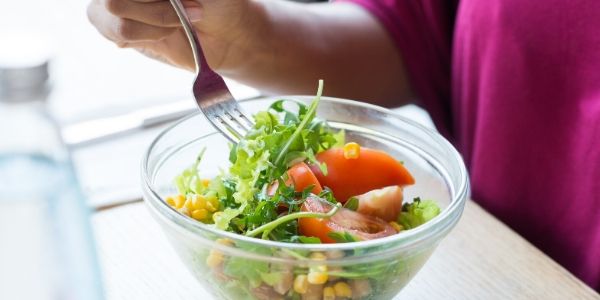 Green leafy vegetables are one of the top foods that can protect your mental health and brain function. Green leafy vegetables are associated with lower levels of depression and have shown to promote optimistic feelings and reduce stress. They are also are high in magnesium which plays a role in the brain that may help reduce anxiety and depression.
Additionally, green veggies are high in fibre which helps to keep blood sugar levels stable and in turn helps to keep our mood stable. Fibre also feeds the bacteria in our gut, which have been shown to play a big role in looking after our mental health.
Stronger Immune system
Green vegetables are high in Vitamins A, C, and E  and lots of other antioxidants that strengthen our immune system and fight infection. The ingredients inside green vegetables also help the immune cells in our gut to function properly – 70 – 80% of the body's immune cells are located inside our gut.
The fibre in green veggies also help to feed our good gut bacteria which help keep our bodies strong and healthy.
HOT TIP – The darker the greens, the more nutrients, the more health benefits!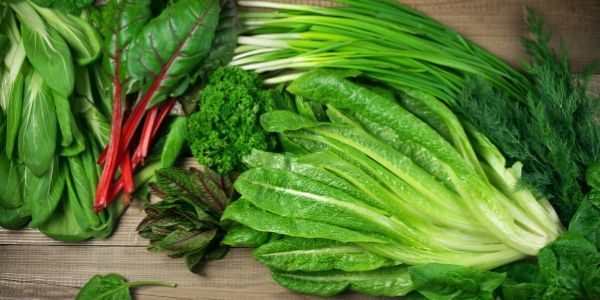 You can get more bang for your buck by choosing darker greens over watery salad leaves like iceberg. Not to say iceberg lettuce isn't healthy, it's just that darker greens have a lot MORE nutrients in them (think stronger bones, nicer skin, more brain power).
The main thing we are getting at here is that it's all about variety! If you have a variety of different green veggies you will get a variety of nutrients that will help each other out to make you healthy, happy and glowing!  Mix up your greens and experiment with different salad leaves.
Here's a list of greens to choose from
Aim for at least 2 different green veggies a day (along with at least one each from the other colours of the rainbow).
Broccoli
Spinach
Rocket
Chard
Romaine lettuce
Cabbage
Bok choy
Kale
Zucchini
Watercress
Cucumber
Asparagus
Herbs (basil, parsley, coriander etc.)
Remember there are multiple lifestyle factors that help to keep your body, mind and skin healthy. Everything always works together – healthy food, regular exercise, hydration, enough sleep and a bit of vitamin D from the sun all help to keep your body and mind functioning well.
Check out this week's healthy recipe packed full of green veggies and herbs along side mouth watering garlic roasted potatoes!
Warm Chickpea Salad with Garlic Potatoes
Serves: 4 Time: prep: 10min, Oven time: 40mins Cost: $10.50 (approx. $2.63/serve)
Ingredients:
4 small – medium white potatoes
1 can chickpeas, drained
1 bunch asparagus
1 cup frozen peas
½ lemon
½ bunch parsley
2 cups leafy greens (spinach, rocket etc.)
3 garlic cloves
½ block feta
2 TBSP extra virgin olive oil
salt and pepper
Method:
preheat oven to 180oC (fan-forced)
chop potatoes into approx. 3x3cm pieces (smaller pieces = faster cooking time), add to large baking dish.
finely chop parsley, juice half the lemon, crush garlic cloves and mix with potatoes and 2 TBSP olive oil, season with salt and pepper.
Bake for 30mins
Blanch asparagus and peas: chop asparagus into bite size pieces, boil sauce pan of water and set up a bowl of iced water. Boil asparagus and peas for 2 mins, transfer to iced water for 1 min. Drain and set aside.
When the potatoes have been in oven for 30mins, add chickpeas and bake for final 10mins
Mix leafy greens, asparagus and peas with potatoes, season with salt and pepper.
Serve with and extra drizzle of olive oil and fresh lemon wedges!
Sources:
https://www.sciencedaily.com/releases/2011/10/111013121509.htm#:~:text=It%20turns%20out%20that%20green,lymphocytes%20(IELs)%20function%20properly