Everything you need to know about pilates and why you should do it
After much request from our Live Life Get Active members, we have decided to add pilates to our live-stream timetable. Exciting right?!
But whether you have years of Pilates experience under your belt, or none at all, you may want to know the ins and outs of this form of exercise and why it is a good option for your body.
Read on to find out exactly why you should add pilates to your regular exercise regime…
What is Pilates?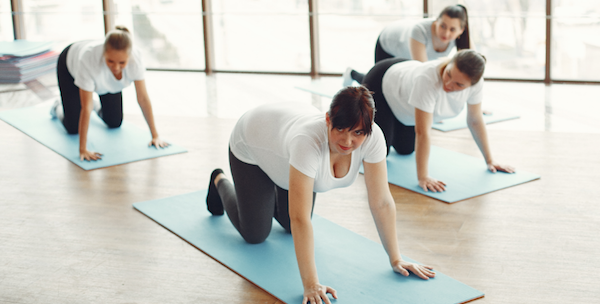 So you may have heard of Pilates, but what exactly is it as a form of exercise?
It was originally created to help injured athletes and dancers keep up their fitness, but has now grown and adapted to suit people of all ages and abilities.
Somewhat similar to yoga, pilates involves a series of movements – with a particular focus on core strength, posture, balance and flexibility. It can be done as either mat-based, where you rely on your body weight, or equipment based (also known as 'reformer pilates').

How can Pilates improve my body and life?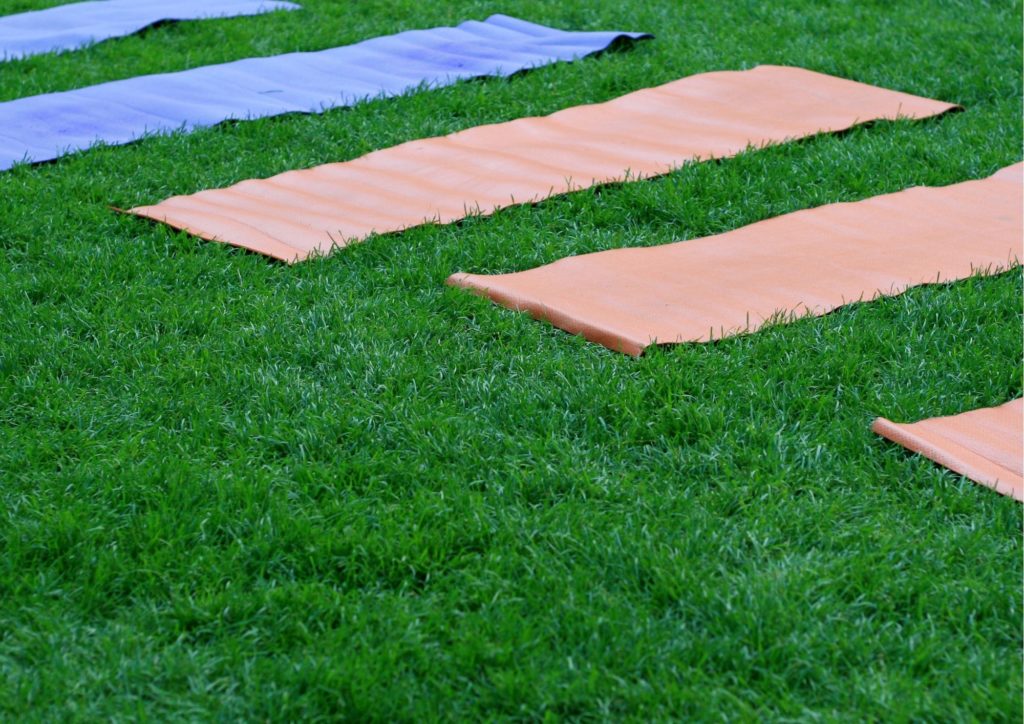 There are many ways in which pilates is beneficial to your body and can improve your general fitness throughout your life. During the practice of pilates, it is crucial to maintain a level of concentration and focus to ensure your range of motion remains precise.
Not only are you engaging your body but you are also relying on your mind. Every exercise in pilates has a specific purpose – each with its own placement, rhythm and breathing pattern.
How can Pilates help me?
Pilates comes with a range of benefits to your health. It can stand alone as its own form of exercise as well as compliment other workouts and life activities to boost your overall fitness.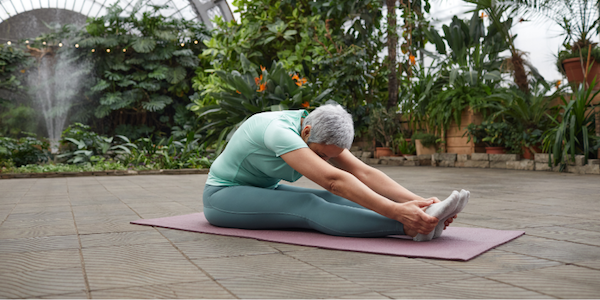 Here are a few improvements you may see by taking up pilates:
Core strength and stability: The core is a major focus in pilates and remains engaged throughout each movement. Doing pilates regularly will build up your core strength and stability.
Balance: Pilates focuses on the muscles on both sides of your body, so it helps with building and maintaining balance.
Muscle strength: With a particular focus on your abdominal muscles, lower back, hips and buttocks, pilates helps increase muscle strength, tone and control.
Posture: Pilates encourages the stabilisation of your spine by creating space between each vertebrae. This helps with both posture and mobility.
Mind body connection: The gentle nature of some movements in pilates can improve your emotional and mental health. The lengthening and strengthening of your muscles encourages blood circulation and releases tension.
Pain relief: In some cases pilates can provide pain relief – for conditions like osteoarthritis. However, it is important to consult your doctor and make modifications to any movements as necessary.
Reduces risk of injury: Pilates is a great compliment to other forms of exercise. The deep focus on the muscles through stretching and lengthening can reduce the chance of you injuring yourself during other workouts – as well as help maintain your fitness. 
Book into Pilates now!
Our Pilates classes cater for beginners, intermediates and advanced.
Are run by the friendly Claudia House. Claudia is an experienced pilates teacher.
HERE she explains what her sessions are all about. You can also watch her pilates fundamentals video HERE which will set you up with the basic techniques to take into your first class with you.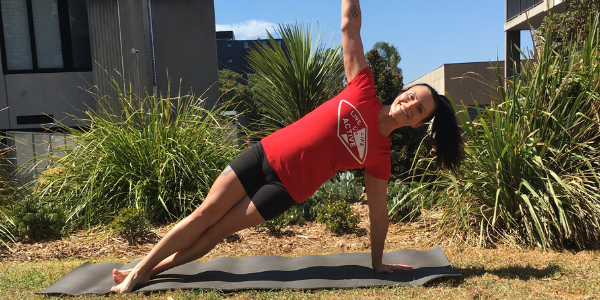 How do I book?
Timetable:
Wednesday 9:30am – 10.15am
Thursday 6:00pm – 6:45pm
To book:
Select'livestreams'
Select 'fitness'
Book into 'Pilates'
Not a member?
Fill in our short registration form to become an online member here and gain access to FREE Pilates, Tai Chi, Meditation, Fitness, Yoga and Nutrition programmes.
We've got everything you need to stay active so login and book your active training, yoga class and meditation either in the park or online now.