Best Post Workout Breakfast Foods for You and Your Buddy
Why A Buddy Makes Everything Better
Training with a buddy can be more motivating. You have a higher chance of actually showing up if you have a friend relying on you to be there and holding you accountable. It can make the whole experience more enjoyable, as you encourage each other and laugh together. Working out with a pal can also build up your confidence when trying new things that are a bit out of your comfort zone.
Exercise will improve your fitness, build muscle, burn fat and release hormones that make you feel happy. Why not keep the good times going by eating a healthy post workout breakfast together? Healthy food is just as important to help build muscle, burn fat and increase happy hormones. Eating food with people is a lot more fun and has many benefits.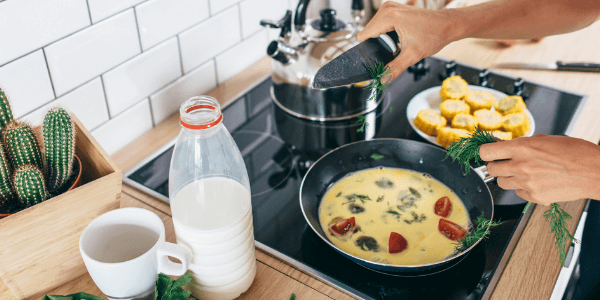 It is well known that eating with others is a much more enjoyable experience than eating alone. It improves your mental health as you get the warm and fuzzy feelings of social connection. It can help your physical health too as you tend to eat at a slower pace and are less likely to overeat. You can also motivate each other to make healthier food choices. Making healthy choices is much easier to do with a friend who shares the same goals as you. Having a buddy's support can make the transition to a healthier lifestyle much easier to achieve.
What should you and your buddy eat post workout?
It is important to eat protein to help build the muscles you have just worked so hard for! Muscles also increase your metabolism so you burn more fat, even while you are resting.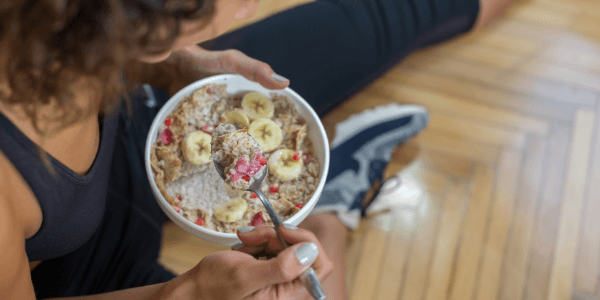 Best protein foods to eat post workout
1. Eggs
2. Greek yoghurt
3. Beans and legumes
Your energy levels also need refuelling with healthy carbohydrates and fats to help your body recover and prevent fatigue. They keep you feeling energised and your brain switched on throughout the day. Find out more about energy levels and carbs here
The best healthy carbs to eat post workout:
1. Oats
2. Wholemeal toast
3. Fruit/vege
The best healthy fats to eat post workout:
1. Dairy (milk, yoghurt, cheese)
2. Nuts
3. Extra virgin olive oil
Here are some yummy breakfast recipes for you to try
Blueberry & Walnut Baked Oatmeal
Smashed Avocado on Toast – 4 ways
Eggs & Avo on Sweet Potato 'Toast'
Mushroom & Mozzarella Omelette
Download our family healthy eating plan to find a 7-day meal plan full of yummy healthy eating or login to download your personal nutrition plan to help create a healthier eating pattern. This is FREE to all members.
Not a member? Register now for FREE access to outdoor and online fitness classes, live guided meditations, wellness videos, recipes and more!
Live Life Get Active is a registered health promotion charity that offers FREE outdoor activity camps and wellbeing and nutritional programmes to help address obesity, diabetes and mental health. Our vision is to build fitter, healthier and happier communities right across Australia. Our in-park offering is supported by a comprehensive digital offering