Can meditation help me focus as well as relax?
Meditation can make your life easier, and here's why: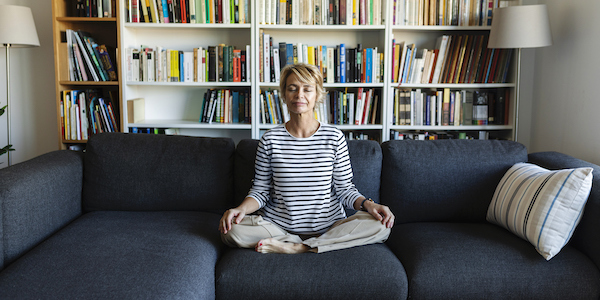 Meditation is a great way to relax. In fact, it reduces things like stress and anxiety, as well as keeps you grounded and present in the moment (despite what might be going on around you).
But did you know that meditation also has other benefits too? One of the major ones being that it can boost your ability to concentrate. Various types of meditation have been shown to encourage productivity as well as stimulate and expand your memory. It's all about regular practice a few times a week and doing what's right for you.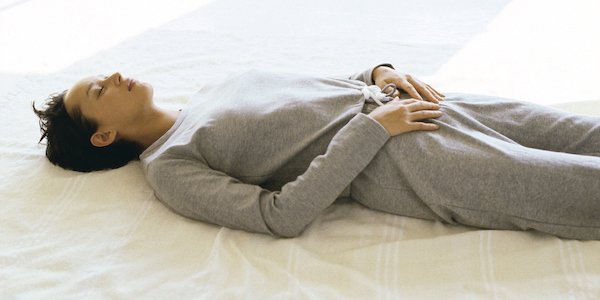 So if you're feeling a little on edge or a tad foggy during this time, as many of us are, different types of meditations can help you feel more relaxed and more focussed.
If you need a place to start, take a look at our weekly live-stream meditations or our on-demand meditations for whenever suits you!
Meditation is a very effective way to wind down and relax. But the truth is, relaxation doesn't come easy to everyone and it can sometimes be hard to shake feelings of worry or stress.
So with that in mind, we've put together three easy meditation techniques designed to encourage you to relax and even help you sleep better at night.
1. Breathing focus:
This is as easy as drawing your attention to your breath in order to centralise your thoughts and mind. With each breath, shift your focus from what's going on around you and instead concentrate on the air flowing in and out. Try Michaels' Breath Awareness meditation, which will slow down your heart rate and focus on breathing to ultimately make you feel calmer.
2. Body scan:
This is designed to unify your body and mind by combining breath focus and muscle relaxation. With your mind, slowly draw attention to different areas of the body, one at a time – starting at your head and ending at your toes. This will release tension from your muscles as well as create greater bodily awareness. Michael's Energising Meditation is a body scan meditation that aims to remove the tension from your body and mind to leave you feeling energised.
3. Visualising imagery:
This allows you to visualise an image in your mind to encourage relaxation and focus. The image can be a place, thing or even an experience. The goal here is to encourage feelings of positivity about yourself and your surroundings, without drifting into your external worries. Use Michael's Mind Relaxation meditation to relax your mind and release any anxious thoughts.
Can meditation help me focus and concentrate?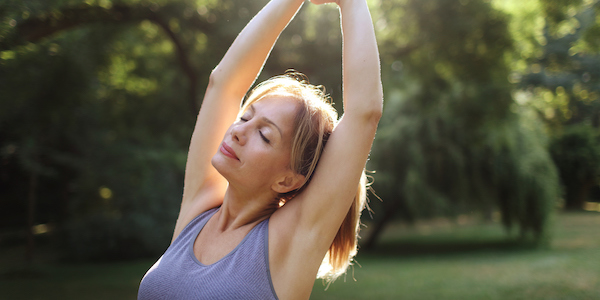 Yes! It's all about finding the right technique to stimulate your mind and keeping up regular practice. Check out some of these simple options below:
1. Remaining still:
This encourages your mind to concentrate on your body and posture as you meditate. Attempt to remain as still as you can throughout the entire practice and avoid your body's tendency to slouch. Ultimately, retaining your posture effectively works your focus and attention.
2. Guided meditation:
This prevents the mind from wandering throughout the meditation and draws in focus. By listening closely to the narrator or guide's words, you can be soothed while maintaining a level of concentration. The trick is to avoid falling asleep, instead try to remain relaxed yet alert.
3. Walking meditation:
This technique of walking mindfully can boost your concentration by shifting attention to the movements in your body. By acknowledging the sensations in areas like your legs, feet and even your breath it can draw in your focus and concentration. It's all about turning your mind to the sensory experience of walking and the physical feeling it has.
If you want to set yourself up to greater focus and concentration, try our short and refreshing 'reset and restore' yoga session.
We've got everything you need to stay active so login and book your active training, yoga class and meditation either in the park or online now.
Not a member? Register now for FREE access to outdoor and online fitness classes, live guided meditations, wellness videos, recipes and more!
Live Life Get Active is a registered health promotion charity that offers FREE outdoor activity camps and wellbeing and nutritional programmes to help address obesity, diabetes and mental health. Our vision is to build fitter, healthier and happier communities right across Australia. Our in-park offering is supported by a comprehensive digital offering.