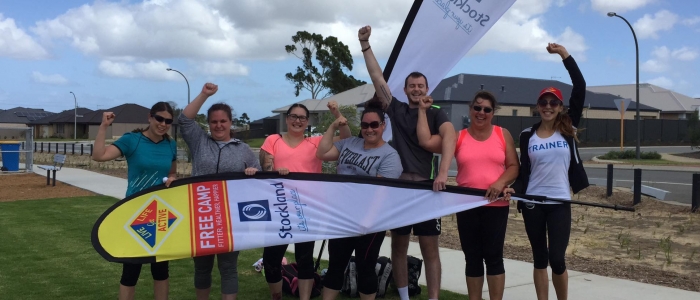 Welcome to the Hilbert - Shipwreck Park camp, which is located in the suburb of Hilbert, part of the Armadale (City) Local Government Area. The camp is funded by Stockland and has been running since February 2017.
The Hilbert - Shipwreck Park class is a free fitness camp open to all members of the public. There are the following activities on offer, Active Yoga, Active Boxing, Active X Training, and you can learn more about them below.
Sessions are available at 5:30 pm, 9:30 am, 5:15 pm and run Monday, Tuesday, Wednesday, Thursday, Friday during school terms. For more details see the timetable below.
How to get started
To join this camp all you have to do is complete our registration form and book into as many classes as you like. All our classes are FREE and Registration takes about 10 mins. Click the button below to start.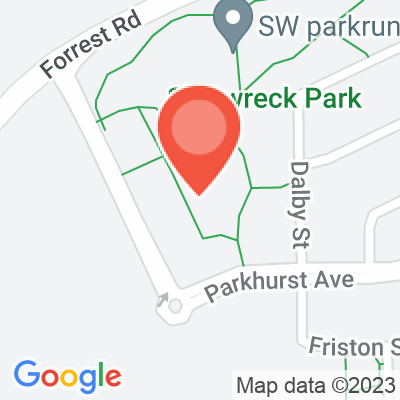 There are no joining fees, no class fees, everything we offer is free.
JOIN + BOOK NOW
SESSION TIMES - Mon 18th Sep to Sun 15th Oct
Address: (corner Forrest Rd and Eleventh Rd) Opposite Stockland Sienna Woods Sales & Info Centre, Hilbert, WA, 6112
Hilbert - Shipwreck Park'S TRAINERS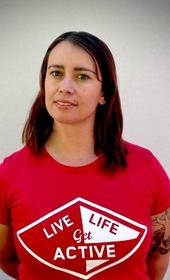 Hi I'm Melanie! I am a qualified Personal trainer and Yoga instructor. I'm focused on helping as many people as I can to make better choices for their health and fitness! I've been working with people of all ages and abilities for over 6 years and have strived to make every one of those lives more positive and healthy! In my spare time I like to run with my fur babies, weight train with my husband and daughter and on weekends I love to get into the garden or trek into nature.
Learn more about Melanie Scupham »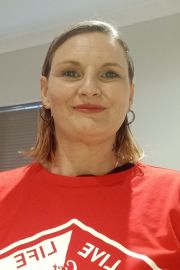 My fitness journey began with Judo age 6 that took me to the Commonwealth Games. I went on later to study Remedial Massage and Cert IV in Personal Training and group fitness which I just love. I have found that what is simple is effective and what is effective creates results. My personal journey has taken me to many health professionals and in doing so I have found that all I need is inside myself. This inner tranquility comes from from nourishing mind body and soul. I enjoy moving my body in organic ways increasing my oxygen levels to maximum through a X fit all round workout or my speciality Box fitness and rejuvenate with a stretch and flex day for optimal wellness. I have found my "Home" my happy place within myself through positive movement. It is my greatest wish that this happens for you as well. See you in the park!.
Learn more about Carrie Haynes »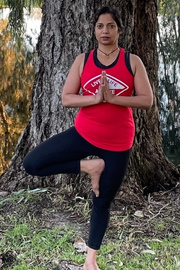 I have been a student of yoga from early childhood and look at yoga as a way of life in addition to twisting and turning the body like a pretzel. I teach Yoga to about 200 students a week. I am a STUDENT OF LIFE attempting to understand the essence of who we are and live the life to the fullest. I believe in ancient eastern wisdom for health, peace, love and Life of using body and mind for well-being. My ability to integrate daily experiences with modern day science and tenets of eastern wisdom distinguish my classes and workshops unique and enriching. I am qualified and certified in Yoga, Chair Yoga, Holistic Counselling, Meditation and Nutrition therapist. See you on the mat!
Learn more about Shyamala Rao »