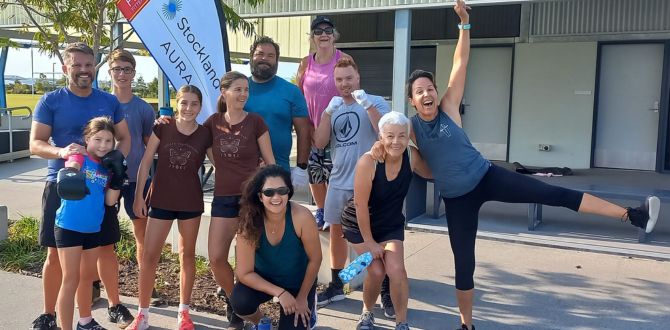 Welcome to the Nirimba - Nirimba Sportsground camp, which is located in the suburb of Nirimba , part of the Sunshine Coast (Regional Council) Local Government Area. The camp is funded by Stockland and has been running since February 2018.
The Nirimba - Nirimba Sportsground class is a free fitness camp open to all members of the public. There are the following activities on offer, Active Yoga, Active Boxing, Active X Training, and you can learn more about them below.
Sessions are available at 6:15 am and run Monday, Tuesday, Wednesday, Thursday, Friday, Saturday during school terms. For more details see the timetable below.
How to get started
To join this camp all you have to do is complete our registration form and book into as many classes as you like. All our classes are FREE and Registration takes about 10 mins. Click the button below to start.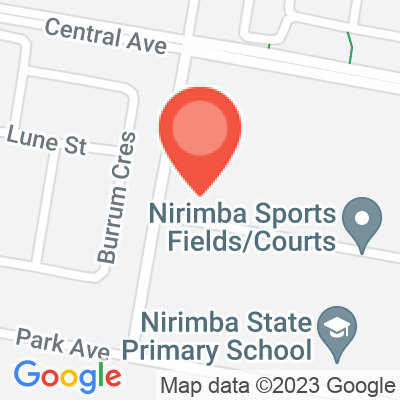 There are no joining fees, no class fees, everything we offer is free.
JOIN + BOOK NOW
SESSION TIMES - Mon 27th Nov to Sun 24th Dec
Address: Park Avenue, Nirimba, QLD, 4551
Nirimba - Nirimba Sportsground'S TRAINERS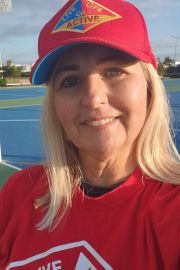 I have worked in the fitness industry for over 30 years. Teaching all group fitness classes, yoga, pilates and also personal training. I love bringing fun to fitness. I have run women's wellness retreats in Bali, on Tangalooma also in the Noosa Hinterland sharing yoga, meditation and sound healing ceremonies for the past 8 years. Working with the Live Life Get Active program is another opportunity to connect and share in making a happy healthy community.
Learn more about Andrea Poole »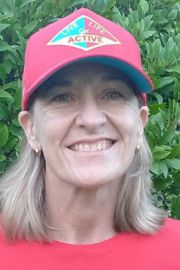 Hi, I'm Sue Oakman. I have been a Group Fitness Trainer on the Sunshine Coast for 13 years, helping a lot of people make sustainable changes to their lifestyle, mindset and fitness. I am a - Certified IV Fitness Instructor - Certified Kettlebell Instructor - Certified Bootcamp & Outdoor Group Fitness Instructor Level 1 & 2 - PunchFit Trainer Level 1 - Club Weightlifting Sports Power Coach 1 Licence - First Aid & CPR Certificate I started with LLGA in 2016 at their Birtinya Camp and in 2017 when Baringa/Nirimba Camp opened I jumped onboard! I aim to keep the program flexible with the choice for you to work at your own pace. Whether you're an absolute beginner or fitness junkie, at LLGA we want you to reach your fitness goals and feel the confidence you deserve. Our community is a fantastic source of support and encouragement to everyone.
Learn more about Susan Oakman »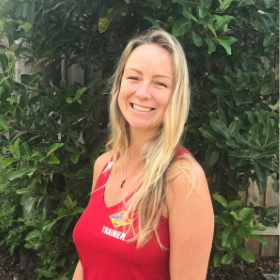 Baillie is trained in Ashtanga, Hatha, Yin & Undoing Yoga principles. She absolutely adores yoga both teaching and her own practice. The biggest gift for her is being able to witness her students drop into presence.
Learn more about Baillie Dick »