The Power of Exercise for Diabetes Prevention and Management
Exercise Plays an Important Role Across All Types of Diabetes
Did you know one person every five minutes develops Type 2 Diabetes in Australia? It is the fastest-growing chronic condition in the country.
Although the cause of Type 2 diabetes is not clear, it is strongly associated with risk factors like high blood pressure, being overweight, obesity, insufficient physical activity and poor diet.
Because the symptoms of type 2 diabetes are not always present, it's important we all lower our risk with healthy lifestyle choices.
Whether it be Type 1 Diabetes, Type 2 Diabetes, Gestational Diabetes or for those at risk of developing Type 2 Diabetes – exercise plays an important role.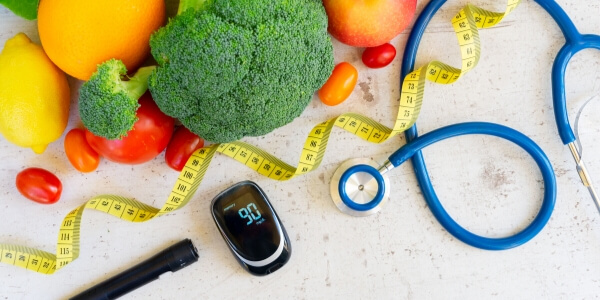 What is Diabetes? 
Diabetes is a condition that means your body is unable to maintain sufficient amounts of glucose in your blood. Glucose or blood sugar, is the way in which our bodies derive energy and work properly.
With diabetes instead of glucose being turned into energy, it just remains there leading to high blood sugar levels. This is when it starts to impact your health.
It is important to know that diabetes is not one condition but three as previously mentioned. That means all types of diabetes are complex and require proper attention and daily management. And finally, that diabetes does not discriminate and anyone can develop it.
Type 2 Diabetes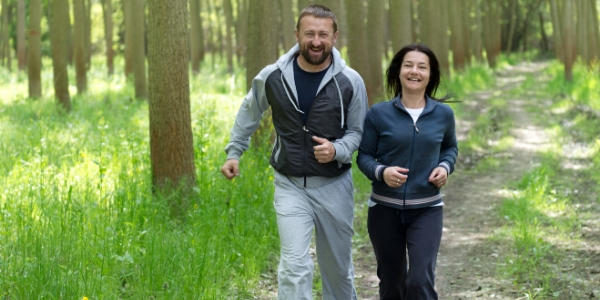 When your body does not make enough insulin or use it efficiently. Type 2 can be developed at any age and can be brought on by a range of lifestyle factors, ageing and family background. This now accounts for 85-90% of all diabetes.
What role does exercise play if I am living with Type 2 Diabetes?
Helps manage blood glucose levels
Contributes to weight loss
Lowers blood pressure
reduces risk of heart disease
Aerobic exercises (cardio) are recommended to best manage Type 2 Diabetes. This includes anything that gets your heart up!
Resistance exercises are also great at targeting all parts of your body. An example of resistance training is body-weight squats or bicep curls using either dumbbells or 2L milk cartons filled with water.
30-60minutes of exercise per day can help with prevention and managemnet of type 2 diabetes.
Both our in-park and online classes offer a great combination of resistance and aerobic exercise.
I am at risk of developing Type 2 Diabetes, is exercise important?
A healthy life-style including regular exercise is the best way of preventing Type 2 Diabetes. Staying fit will help keep your blood glucose level stable, minimising your chances of developing Type 2 Diabetes.
Excess body fat can increase your body's resistance to insulin, which can lead to Type 2 Diabetes. Maintaining a healthy weight through regular exercise is essential to lower the risk.
Type1 Diabetes

This is an auto-immune condition in which your body does not make insulin at all. People living with Type 1 diabetes must take insulin daily in order to survive. This accounts for about 10% of all diabetes.
What role does exercise play if I am living with Type 1 Diabetes
Avoids long-term complications such as heart disease
Lowers your blood pressure
Maintains healthy cholesterol levels
It helps your insulin work more effectively
We suggest 30 minutes of aerobic exercises at a moderate intensity each day. These are activities that get you up and moving and doesn't have to be too strenuous.
To experience the benefits of exercise if you are living with Type 1 Diabetes it can be as simple as easing into some yoga or taking a stroll on your lunch break.
Gestational Diabetes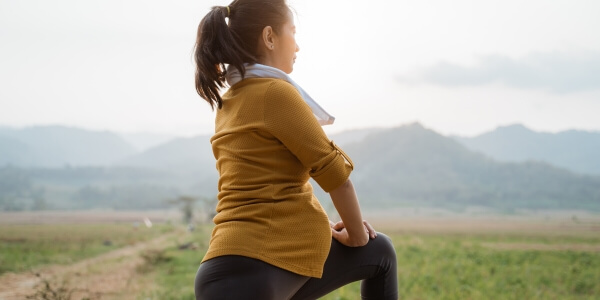 This is the least common type of diabetes and refers to diabetes occurring during pregnancy. This condition does not continue past pregnancy although babies born are at greater risk of developing Type 2 Diabetes.
What role does exercise play if I am living with Gestational Diabetes? 
It is extremely important for you and your baby to ensure you exercise during pregnancy if you have Gestational Diabetes.
An array of health problems can arise if your blood sugar levels are too high during pregnancy, such as a miscarriage.
Further, your baby is at a greater risk of developing Type 2 Diabetes. Moderate physical exercise will manage your blood glucose levels and help to prevent these issues.
We've got everything you need to stay active and keep healthy so login and book your active training, yoga class and meditation either in the park or online now.
Not a member? Register now for FREE access to outdoor and online fitness classes, live guided meditations, wellness videos, recipes, nutrition plans and more!
Sources:
https://www.essa.org.au/Public/News_Room/Media_Releases1/2020/Exercise_for_type_2_diabetes_Supporting_mental_and_physical_health.aspx
https://www.diabetesaustralia.com.au/exercise
https://pubmed.ncbi.nlm.nih.gov/21621458/