10 Ways To Strengthen Your Spine
Suffering from mild back pain? Or simply feeling your spine needs some strengthening up? You've come to the right place.
Your spine is your body's central support structure, it allows you to do things like sit, stand, bend, twist etc. That's why it's crucial that it remains strong throughout your lifetime.
So, how can you strengthen your spine?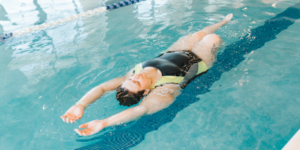 Well, it's all about keeping up a strong core.
A strong core stabilises the muscles and ligaments that surround your spine and allow it to move and operate as it should. As we age, the core tends to weaken meaning the functionality of the spine may reduce or pain may arise.
With that in mind, here are 10 ways to strengthen your spine so that you can keep living life how you want to…
Live spine-friendly
Small life adjustments and practices can make a world of difference to the strength of your spine. Ensure you are standing and sitting straight, not sitting down for too long, being active and eating right. Not only is being healthy good for your overall well being, by avoiding weight gain you won't put additional stress on your spine to carry extra kilos.
Incorporate spine exercises and stretches into your exercise routine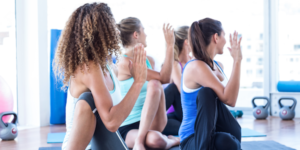 There are a range of stretches and exercises you can do to build up the strength of your spine. These include:
Bridge exercises
Cat stretch
Shoulder blade squeezes
Spine rotations and twists
Knee to chest stretches
Make sure you get at least 2 sessions of spine exercises in each week. If you need somewhere to start, give the Live Life Get Active on-demand fitness videos a try.
Keep up your aerobic exercise
Aerobic exercise (aka cardio) is another crucial tool when it comes to developing your spine strength. This is particularly true for types of physical activity that reduce the pressure that is placed on your spine, like Tai Chi, walking and swimming.
Aim to get around 150 minutes of aerobic exercise into your weekly routine.
Want to try Tai Chi? Try Live Life Get Active's Tai Chi classes.
Try yoga or pilates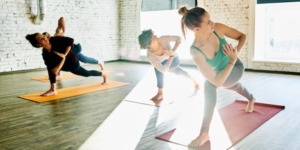 If you're looking for a really good stretch-sesh for your spine, yoga or pilates are both great options. There are a range of poses that not only help strengthen your spine back but can also be relief for back pain too.
If you're looking to sign up today, check out Live Life Get Active's yoga and pilates programs.
Do light weights
Light weights can be a good way to build up spine strength over time and in a safe way (as sometimes heavy weights can be too much). Whether you incorporate weights into your existing core strength workout or start out fresh, it's important to be consistent with repetitions and form. You could even use household items as weight, like a can of tomatoes or jar of olives – no need to buy equipment.
Need somewhere to start? Check out the Live Life Get Active fitness classes.
Find an incline
Whether it's climbing stars or hiking hills, using an incline as a bit of resistance during a walk is a really good way to build up the strength in your core and back.
Get regular massages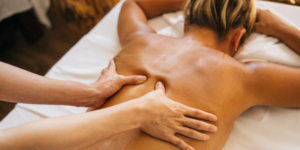 Back pain is no fun – that's where massages come in. Ensure that you book in regular massages if you suffer from back pain to ensure the tension in your muscles is released. Similarly, even if you don't suffer back pain, massages are a good way to prevent it later down the track. Offer to help relax a family member and have them massage you in return, or buy yourself a massage gun!
Avoid heavy lifting (or do it right)
If heavy lifting can be avoided, that's a good way to protect your back. However, if you need to lift something with a bit of weight ensure you are doing it correctly. This is done by bending your knees (rather than your spine) and keeping you back straight. That way you aren't putting pressure on your back and your legs are doing the lifting.
Eat right
Consuming the right foods is crucial to spine strength. By eating calcium and vitamin D rich food you can strengthen your bones (such as your spine) and avoid conditions like osteoporosis which makes your bones weak.
Sleep on a good mattress
Your spine spends 8 hours each night on your mattress, so it's important you have a good one. Whether you prefer a firmer or softer option, ensure you feel comfortable during the night and feel good in the morning.
Similarly, it's important to let your spine relax regularly. After a busy day at work or socialising, your spine might need a break to reduce the strain that has been on your muscles.
HAVE YOU FILLED OUT YOUR DIARY FOR THE WEEK?
Download your weekly planner and daily journal below to keep track of your journey towards a fitter, happier, healthier you !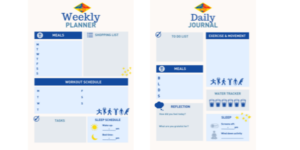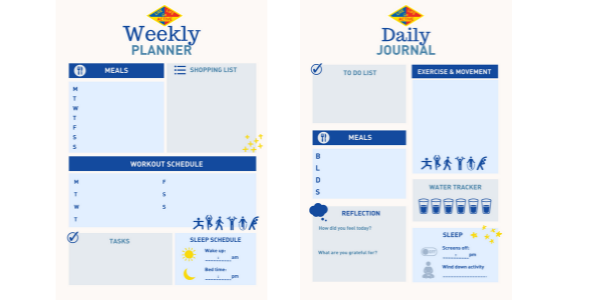 WANT TO START FEELING GOOD BUT NOT A LIVE LIFE GET ACTIVE MEMBER?
Fill in our registration form to become an online member here and gain access to FREE Pilates, Tai Chi, Meditation, Fitness, Yoga and Nutrition programmes.
We've got everything you need to stay active so login and book your active training, yoga class and meditation either in the park or online now.
References