WORKOUT AT HOME FOR FREE
DAILY LIVE-STREAMS & ON-DEMAND VIDEOS
Live Life Get Active's new online offering brings our style of welcoming, non-intimidating exercise sessions for you to enjoy in the comfort of your home or garden, at any time!
Everything is free and we provide alternative options for all our exercises to make the session accessible to all fitness levels. We only use a minimal amount of equipment, most of which can be found around the house.
You can explore this section of our site to find trainers and yoga instructors from across the country delivering professionally guided home workouts. Simply click On-Demand Videos or Daily Live Streams to learn more and get started.
You may also be interested in our FREE Wellness and Nutrition sections. Where you can find a range of videos, blogs and information on improving your health and wellbeing.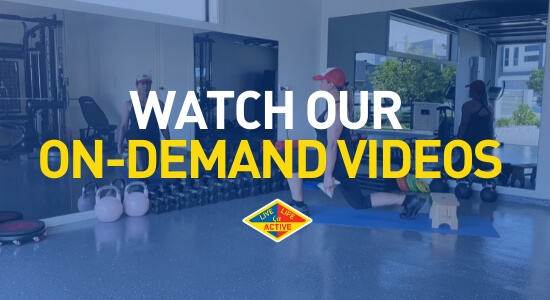 On-Demand Videos
Here you can find a range of pre-recorded videos, from yoga to active training and very soon our new active ageing - you can do these classes at anytime.

The sessions range from 10-40 minutes in length, meaning you can fit in one or two great workouts no matter what your day looks like.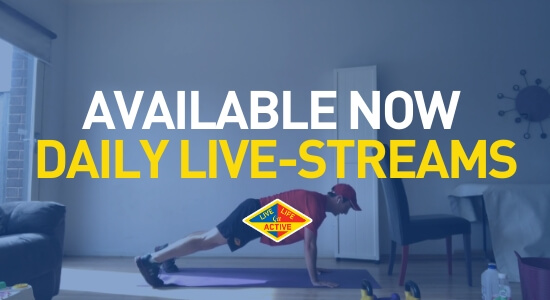 Daily Live-Streams
Our trainers from across the country are bringing you live sessions for free at different times throughout the day.

These sessions are now online and available to our members, simply click the button below to find out more about these amazing classes.
COMMUNITY
SHARE YOUR SESSIONS AND GROW OUR LIVE LIFE GET ACTIVE COMMUNITY.
We would love you to share your thoughts, home workout pics and videos to our socials. Simply tag @livelifegetactive on Facebook or Instagram and we will be sure to pick it up! We want to keep the community spirit alive!
---
There are no joining fees, no class fees, everything we offer is free.