The 6 Best Foods for Glowing Skin and Anti-aging
Like with everything, there is no one food that will  serve as a 'quick fix' for any problem. But, if you eat a variety of healthy foods, you will receive many health benefits. One of these physical health benefits includes glowing, supple skin.
Did you know your skin is your largest organ? So we need to make sure we are eating lots of the right foods to look after it!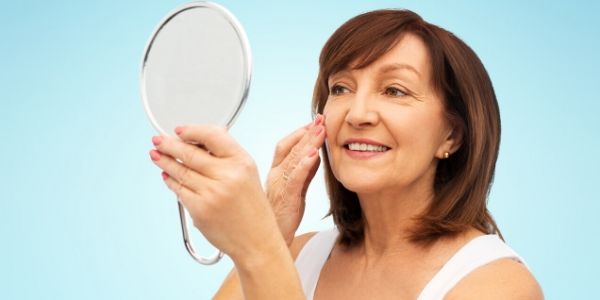 Research has found a link between some food groups with the health, appearance and ageing of your skin. Fruits, vegetables and healthy fats (like salmon, nuts, seeds and olive oil) have been in the spotlight for their anti-ageing and anti-wrinkling effects.
Another absolutely vital ingredient for supple looking skin is water. Hydration is so important for the appearance of your skin – think of the difference between a grape and a raisin! Reducing processed foods will also help as too much sugar, salt and preservatives may upset the balance of your skin health and contribute to dehydrated looking skin.
Here are our 6 top foods for youthful, supple skin.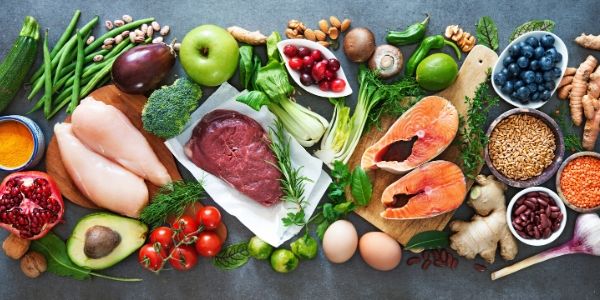 Avocados
Avocados are full of lots healthy fats that help to reduce inflammation and improve skin elasticity.
They also contain lots of Vitamin E and Vitamin C, which helps to keep your skin protected from oxidative damage like from the sun, which can cause wrinkling and ageing of the skin.
Salmon
Salmon is full of Omega-3's, which are healthy fats that are good for the maintenance of skin health. Omega 3's have shown to reduce damage and pigmentation from the sun, prevent the skin from drying and accelerate wound healing. Omega-3's will keep your skin hydrated, supple and glowing.
Salmon is also a good source of protein, which is used to build your skin cells and may help reduce skin fragility when aging.
Salmon also contains Vitamin A, which is known for its anti-wrinkle effects. People with lower Vitamin A intake have found to have a more wrinkled appearance.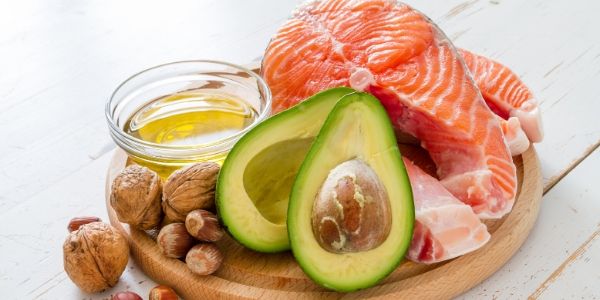 Walnuts
Walnuts are a good vegetarian source of Omega-3's as well as other healthy fats, which help to balance your skin health, keeping it nice and youthful.
Walnuts are also a good source of zinc, which is essential for skin maintenance. Zinc helps to maintain the protective barrier of your skin, protects it from bacteria and inflammation and helps with tissue regeneration and wound healing (think nasty pimples).
Sweet potatoes
Sweet potatoes are an excellent source of Vitamin A, which may protect skin from the sun, helping to prevent sun burn, dryness and wrinkles. It also may help to bring a nice glowing tint to your skin!
Sweet potatoes are also a good source of Vitamin C, which creates collagen. Collagen keeps your skin firm, strong and reduces appearance of dry skin, and wrinkling  as you age.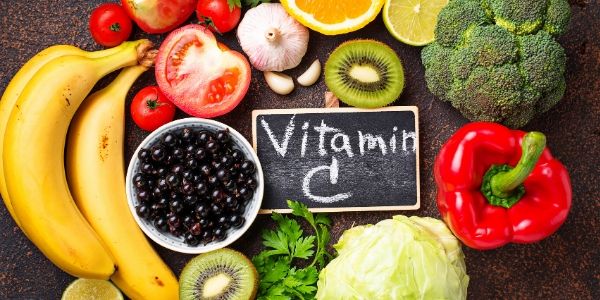 Broccoli and other leafy greens.
Green veggies are high in lots of vitamins and minerals which keep our skin healthy and glowing, like Vitamin C, essential for youthful skin. They also contain Zinc for good skin maintenance and Vitamin A to help reduce the appearance of wrinkles.
Broccoli is also high in something called 'sulforaphane,' which may protect against skin damage from the sun, keeping us looking nice and youthful!
Green veggies also have lots of water inside of them, helping to keep us hydrated, leaving our skin supple and plump.
Tomatoes
The beautiful red, yellow and orange colours you see in tomatoes are actually also responsible for the health and appearance of your skin. Lycopene is something found inside tomatoes and it causes the bright red colour as well as helping you to have smooth and healthy skin.
They are also another good source of Vitamin C. If you eat tomatoes with healthy fats like avocado, it will help increase the absorption of Vitamin C into your body!
Don't forget to drink water to keep your skin hydrated!
Check out this week's healthy recipe that you can have for breakfast, brunch, lunch or dinner full of foods that will help your skin be youthful and supple.
Eggs and Avo on Sweet Potato Toasts
Serves: 2 Time: 30 mins Cost: $8.20 ($4.10/serve)
Ingredients:
1 small – medium sized sweet potato
4 eggs
½ avocado
Pinch of Paprika
30g walnuts, toasted and roughly chopped.
½ head broccoli
250g tomatoes (either sliced or whole cherry/cocktail tomatoes)
1 squeeze of lemon juice
Pinch of chilli flakes
Salt and pepper
Extra virgin olive oil
Method:
Preheat oven to 180oC (fan-forced).
Slice the ends off the sweet potato then carefully slice the sweet potato lengthwise into approx. 1cm thick slices (or toasts).
Place sweet potato toasts on one end of a baking tray (leaving room for broccoli and tomatoes later), drizzle over olive oil and sprinkle over paprika.
Bake for 15 mins.
Slice broccoli into small bite sized pieces. If using large tomatoes, slice into quarters.
Remove the sweet potato from the oven and flip them over onto their other sides. Add the broccoli and tomatoes to the tray. Drizzle olive oil, sprinkle paprika and season with salt and pepper.
Place the tray on the lower level in the oven and set timer for 10 mins.
Get a muffin tray, crack each egg into a muffin slot, add 1 TBSP water on top of each egg. Place the eggs on the top level of the oven (above the veggies) and bake for the remaining 7 minutes left on the timer.
Meanwhile, mash the avocado in a bowl, squeeze in lemon juice, add salt and pepper. Mix together.
Spread the avocado evenly over the sweet potato toasts, then place the eggs on top. Serve alongside roasted broccoli and tomato. Sprinkle over chilli flakes and toasted walnuts.
Sources: