Is Red Meat Healthy? The Facts.
Is red meat good for you? How much should you eat?
Red meat is one of the most controversial food topics out there. It can get quite confusing with the array of information and opinions out there.
Here we lay out the facts from credible scientific evidence so you know what is and isn't good for your health.
Eating high amounts of red meat is associated with increased risk of heart disease, stroke and some cancers. However, it is okay to eat small amounts of fresh red meat.
Processed Vs Unprocessed Meat
It's important to distinguish between the different types of red meat: processed vs unprocessed which have extremely different effects on your health.
Processed Red Meat
Processed meats are meats that have been preserved by curing, salting, smoking, drying or canning – they have usually had harsh chemicals added to them.
They include bacon, ham and other meats from the supermarket deli, salami, sausages, some pre-packaged burger patties and sausage rolls.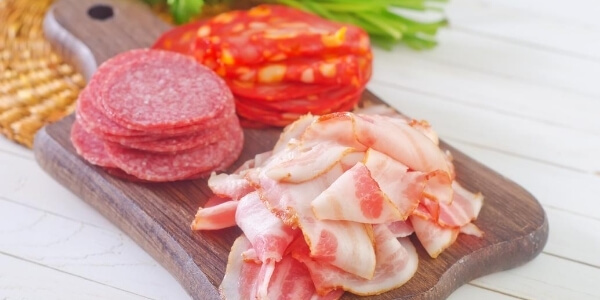 The problem with these meats is that the added salt, preservatives and other chemicals can have negative impacts on our health. You may see on the nutrition labels of these products additives like 'nitrites' or numbers such as 249, 250, 251 or 252 – these are what we need to look out for.
The World Health Organisation has classified processed meats as high risk for cancer.
Did you know that your risk for developing bowel cancer goes up by 1.18 times for every 50g of processed meat eaten per day? – that's as small as one slice of bacon per day.
Processed red meats are also associated with a high risk of high blood pressure and heart disease and the Heart Foundation do not recommend eating them at all.
Our advice:
We recommend limiting your processed meat intake to very occasionally to not at all. It should not be consumed as a regular part of your eating pattern.
Unprocessed Red Meats
Unprocessed red meats include meat that has nothing added to it, like steak, beef mince and other cuts of red meat.
Lean red meat is an important source of iron, zinc, vitamin b12 and protein, but is not needed every day.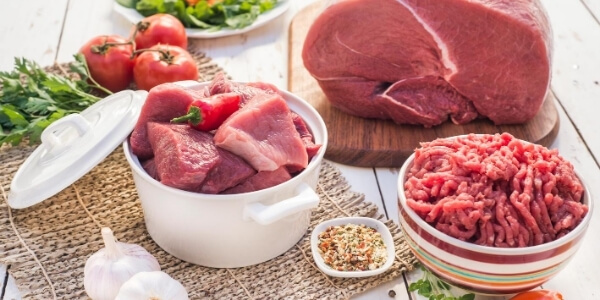 Eating too much fresh red meat can impact heart health and increase risk of some cancers.
Naturally occurring chemicals found in red meat may be a cause of cancer – but only when consumed in high amounts. There is no need to cut red meat out, just limit your intake.
It has been found that eating 100g/day of unprocessed red meat increases the risk of stroke by 13% and CVD by 15%.
Eating 50g per day or under 350g per week is safe.
Our advice:
We recommend limiting fresh red meat intake to no more than 3 times per week.
Remember, one serving is 90g of raw red meat. Another way to look at it is by using the size and thickness of the palm of your hand.
Tips to reduce your red meat intake: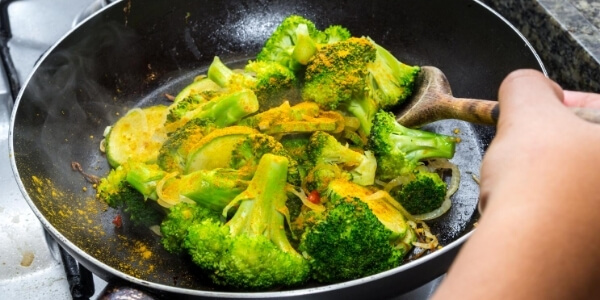 ♦ Cut out processed meat – swap ham and pepperoni in pizza or pasta for chicken, sundried tomatoes, mushrooms.
♦ Swap fresh red meat for fish or chicken a couple of times a week
♦ Have more veggie-based meals using eggs, beans, lentils, chickpeas and nuts.
♦ Add a can of beans to mince based meals to reduce the amount of meat you're eating and increase the number of serves you get from your meal.
As red meat also has it's environmental impact, eating more veggie-based meals will help your carbon footprint as well as your health.
Remember, veggies should always be the biggest portion of every meal!
Check out this week's yummy recipe which offers an alternative for processed meats!
Chicken Pizza (with vegetarian option).
Serves: 2 Time: 30mins Cost: $8 approx. ($4/serve)
1 Wholemeal pita bread
2 TBSP Pizza sauce or tomato paste
½ chicken breast (vegetarian option: use feta or chickpeas)
½ cup grated mozzarella
½ cup sliced mushrooms
¼ cup sundried tomatoes
Handful of spinach
Fresh basil
Method
Preheat oven to 1800C (fan-forced)
Bake chicken breast for 15mins. (skip this step for vege option)
Thinly slice chicken so it almost shreds apart. (skip this step for vege option)
Spread tomato paste even over pita bread.
Sprinkle spinach, chicken (chickpeas or feta for vegetarian), cheese, tomatoes and mushroom on top, season with salt and pepper
Bake for 10mins
Serve with fresh Basil!
Resources
https://www.cancercouncil.com.au/cancer-prevention/diet-exercise/nutrition-and-diet/making-healthy-food-choices/meat-and-cancer/
https://www.heartfoundation.org.au/getmedia/d5b9c4a2-8ccb-4fe9-87a2-d4a34541c272/Nutrition_Position_Statement_-_MEAT.pdf