How Living a Simple Life Can Mean a Happy Life
It's the little things in life that count
Living a simple life is as simple as acknowledging and appreciating the simple things – a bit of a tongue twister there for you!
If you stop and feel the morning sun on your face while sipping your cuppa, then think about how grateful you are for that moment, it will instantly fill you with the warm and fuzzies and help boost your mood.
Try to stop, notice and give thanks to all the simple moments and see how many more happy moments you have through out the day.
Whether you achieve daily tasks, thank the people around you more often or gift yourself with positive self-talk, it's important to appreciate the smaller things in life, especially when things around you are uncertain.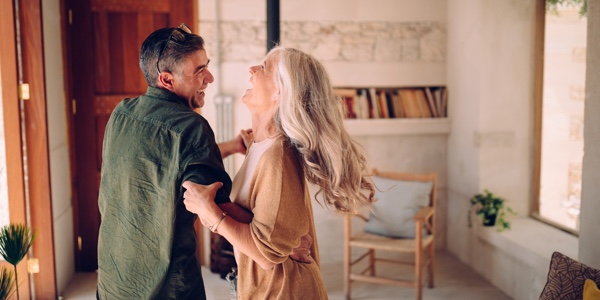 Why being thankful changes your mindset to help improve happiness and general wellbeing
There is no doubt that being grateful for the small things in life can bring you joy and help improve your happiness. But what effect does being thankful have on your mind and body exactly?
According to the University of Berkeley in California, after 15 years of research gratitude has been shown to be a key element in physiological well-being – but not only mentally, physically as well.
They say that being grateful can improve things like happiness, your relationships, sleep patterns, your heart, aches and pains, and can even help combat mental illnesses like depression.
It's an appreciation for the small things in life, the everyday encounters, that has been shown to deepen a sense of life satisfaction as a whole.
Ways to practice being thankful for the small simple things in everyday life
There are plenty of things to be thankful for in life, even in times like these, whether it's your family, your friends, your health, your dog or even a well-made coffee.
Here are some easy ways you can practice being thankful day-to-day so that you can come out happier and healthier: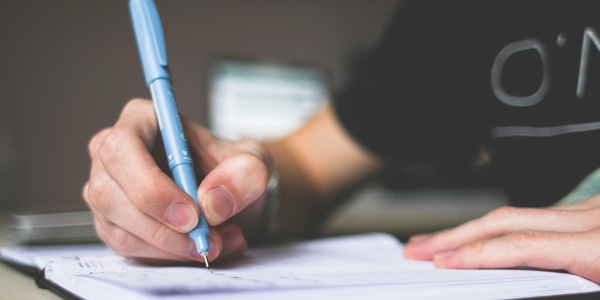 Write what you feel
Putting a pen to paper may seem a little old school, but it's a great way to encourage daily thankful thoughts as well as express it to others around you.
One option is to write thank you letters, cards or notes to the people around you. Expressing appreciation for another person's impact on your life, no matter how big or small, will help nurture and develop your relationship with them. You can make this a regular activity by writing a letter once a month or fortnight to as many people as you like.
Another option is to keep a journal, and jot down small affirmations or reflections on the things you are thankful for. This can be a daily exercise – it could be as simple as scribbling down five quick dot points or you could write out a page or two of all the positive thoughts and feelings of thanks you had over the day.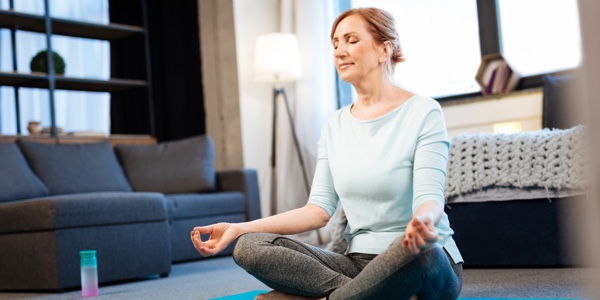 Take time out for you
Take some time to enjoy the simple things. Whether it's a cup of tea, prayer, sitting in the garden, meditation or a light round of yoga, taking the time to let your mind reflect is a great way to encourage feelings of thankfulness. A present mind is a key element to creating a sense of inner calmness and happiness. Set aside five minutes, thirty minutes or even an hour in the day to check in with yourself and look back at the positivity in your life in both a peaceful and neutral environment. Check out our library of meditations to help bring you into the present moment. Alternatively, try our walking yoga to make for a much more present and enjoyable walk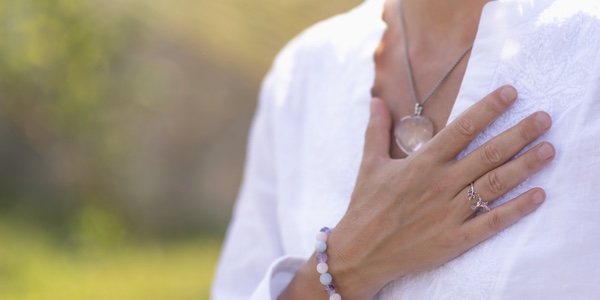 Remember what you're grateful for
Keeping a mental log of who or what you are thankful for is an important way to sustain a sense of happiness and faith as you head into the future. The truth is that life will throw you good days and bad days, so on those bad days look back on the mental log you created and remind yourself of all the things you feel blessed and are thankful for outside of the present moment.
We've got everything you need to find more inner calmness with our yoga and meditation sessions so login and book your live-stream or in-park class now.
Not a member? Register now for FREE access to outdoor and online fitness classes, live guided meditations, wellness videos, recipes and more!