7 Health and Fitness Activities that Are More Fun With Friends!
One of the most challenging aspects to any weight loss journey is overcoming sadness along with finding the motivation you need to keep at it. If you are feeling stuck or a little down, why not phone a friend?
In fact, much research has shown that working with an exercise and weight loss buddy helps get you out of that feeling of isolation better than going it alone. They provide the social support you need to stay motivated and even get excited for your fitness. Plus, you are helping your BFF get fit as well – a win-win for both of you!
In this blog, we will explore seven ways to exercise with friends and keep your mood aimed toward staying motivated.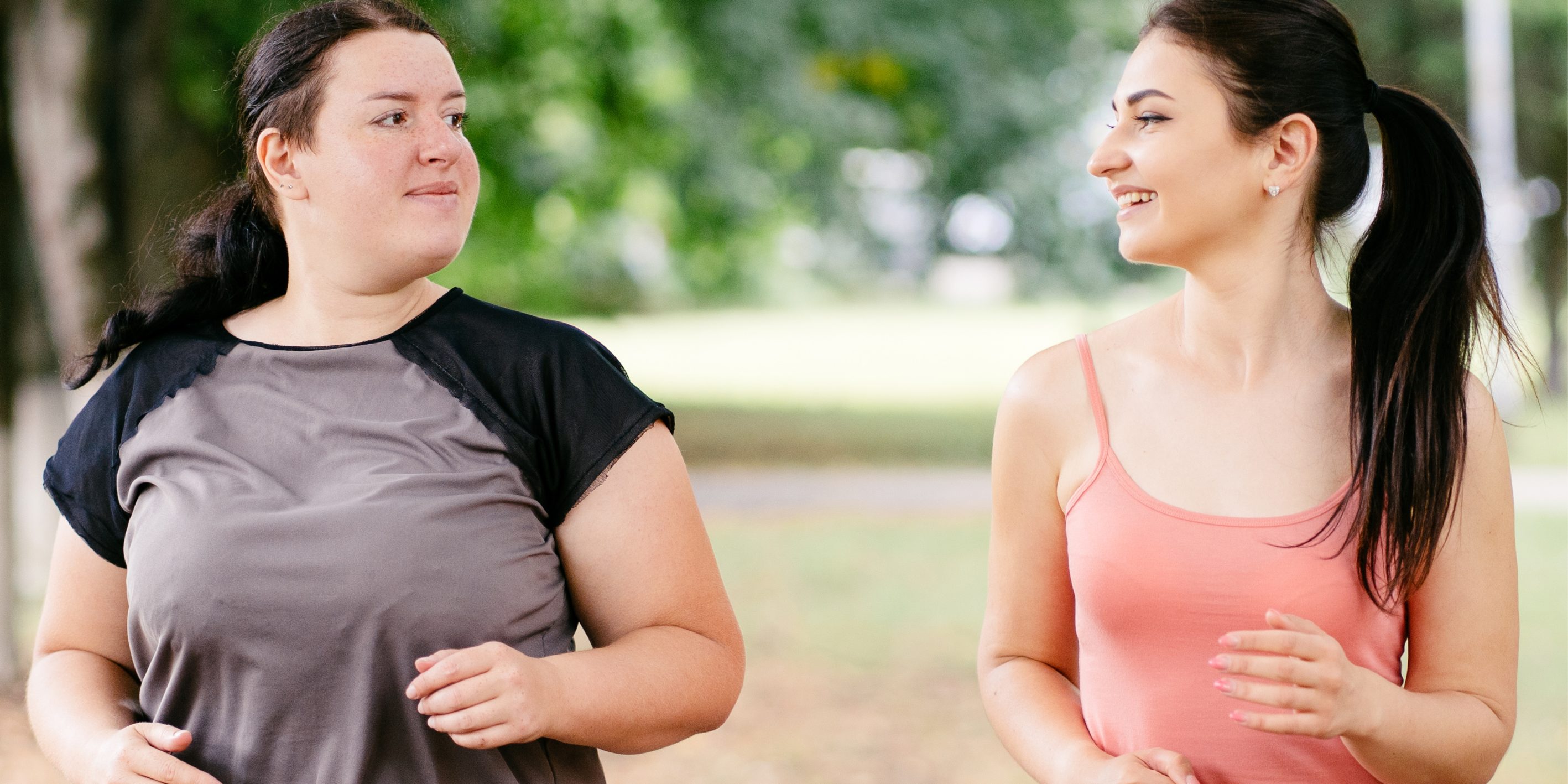 1. Go for a Walk in the Park or the Neighbourhood
Many people try to claim that walking 'doesn't count' as exercise. They would be 100% wrong about that claim!
Walking is a great exercise for your body. In fact, just 30 minutes of walking a day can improve or maintain health.
Walking in the park or around your neighbourhood is the perfect way to exercise with friends. You can also use this as an opportunity to catch up with your bestie on all their current news.
Best of all, walking with a partner increases accountability to help with staying motivated.
2. Free Exercise Videos on Our Video Hub
Rainy day keeping you indoors? Not a problem, as there are dozens of free workout videos you can do with friends available on our Video Hub.
From fun workout challenges to entire exercise programs, there is truly something for everyone on the platform. Of course, finding just the right workout may be a bit more of a challenge.
Here are a few tips to refine your search based on what you and your workout buddy may want:
Cardio fitness

Full body workout no equipment

Exercise bands workout (if you have them)

Low impact

Pilates

No jumping

High intensity (for a real challenge)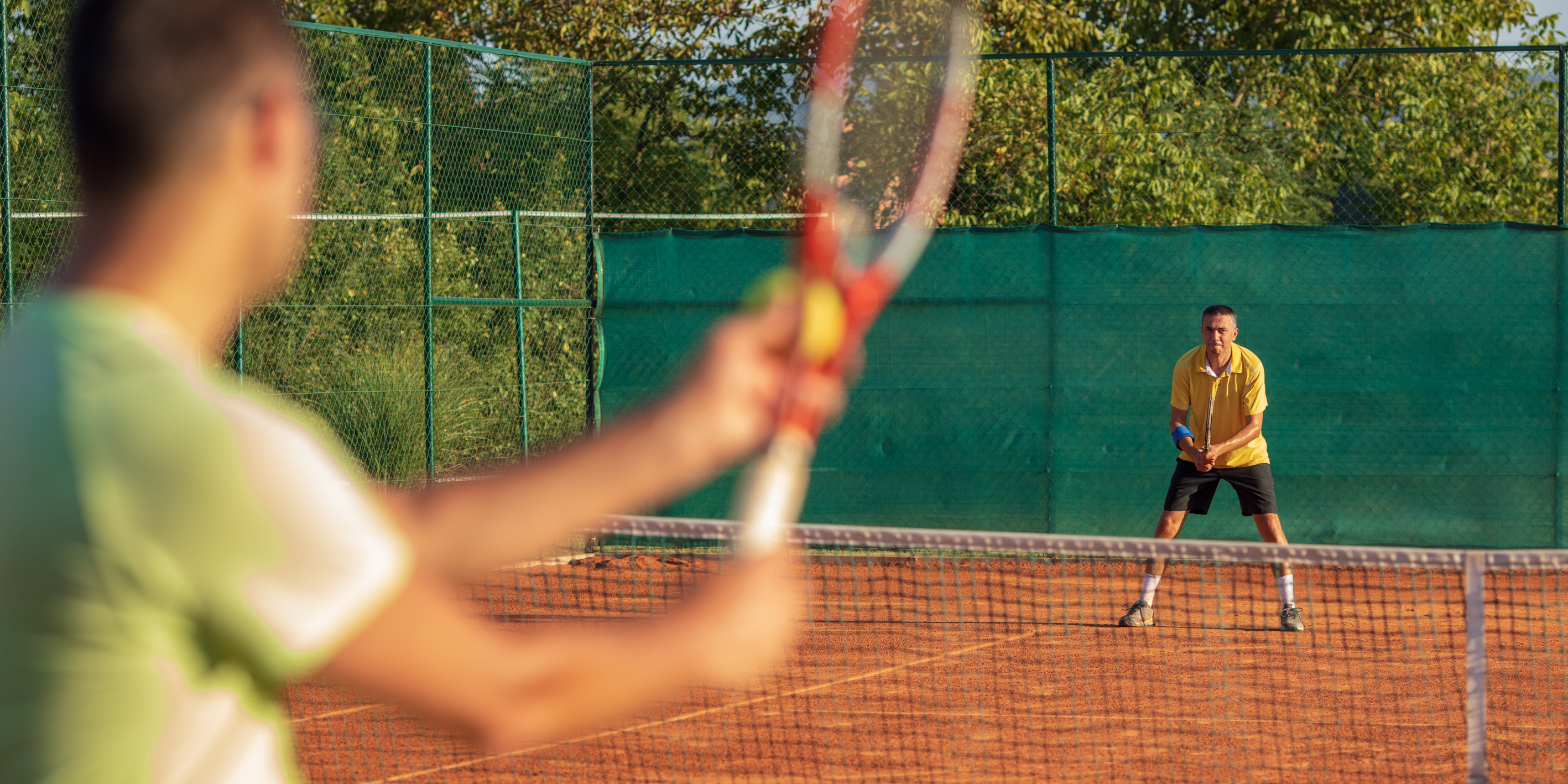 3. Play Tennis or Another Preferred Sport
Some good advice for staying motivated in your workouts with friends is to find an activity you both enjoy doing. Tennis, anyone?
Tennis is a game that you must practise to master, but it is somewhat easy and inexpensive to get started. It's also a great form of exercise.
If neither of you is into tennis, another sport may be the answer for your exercise plans.
4. Take a Dip and Swim
You can exercise with friends while also enjoying a refreshing dip in a community pool.
Swimming provides a great overall workout. It can keep your heart rate up while lowering the impact on your joints. With fewer aches and pains, this can help exercise buddies stay motivated to keep showing up for each other.
5. Get Outdoors and Go Hiking
Workouts with friends can also include some beautiful scenery. Why not head out into the great outdoors with a hike?
Besides the fitness, there's all sorts of data supporting the benefits of getting out into nature.
Australia offers plenty of great hiking across the country. You and your buddy can find a hiking trail that meets your needs.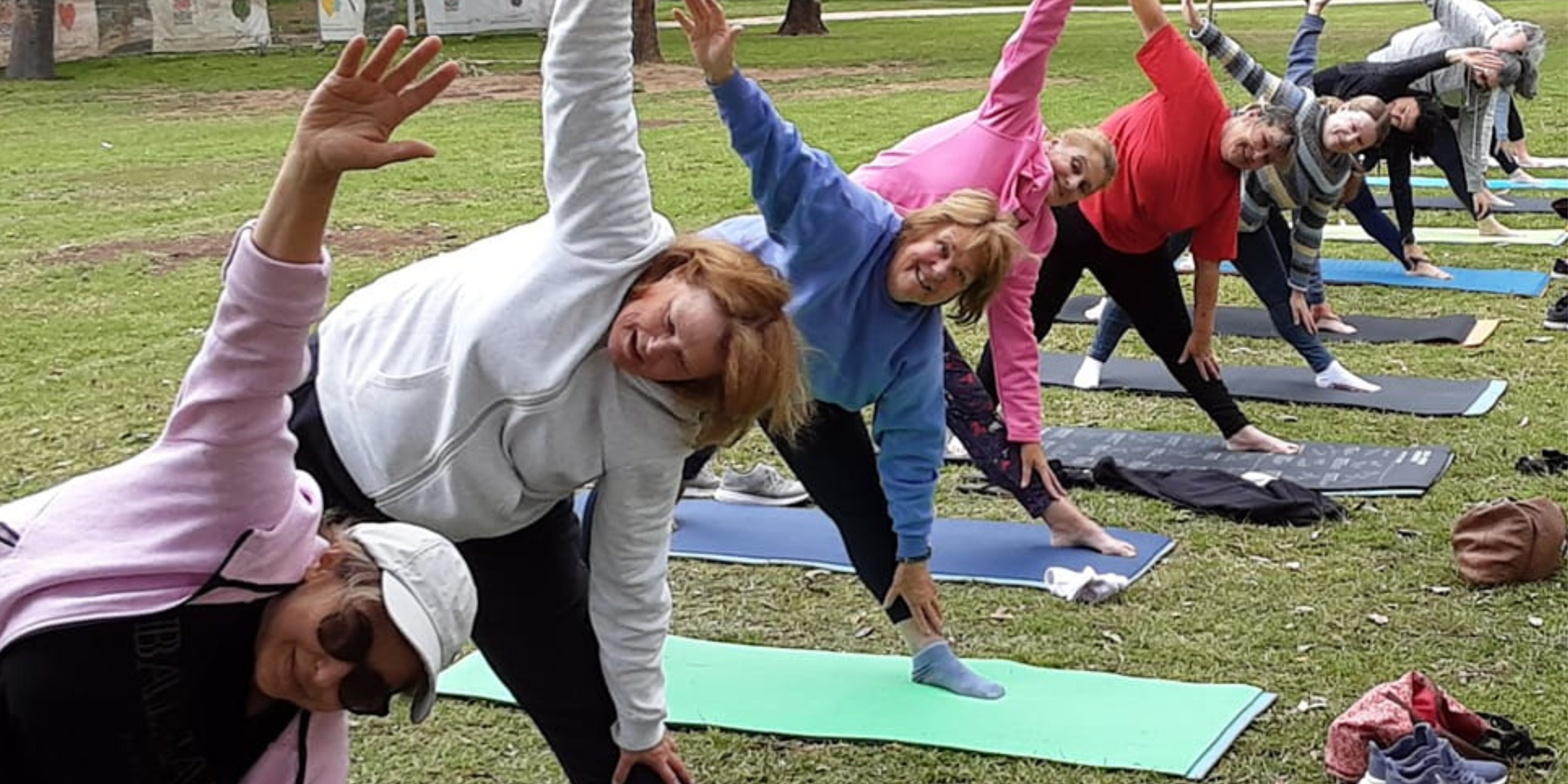 6. Stay Flexible and Grounded with Yoga and Tai Chi
Exercise does not always have to be an intense experience. Sometimes it is important to take a moment, breathe in, and focus on yourself.
Yoga and tai chi both provide great methods to do this. You can follow classes indoors on YouTube or even follow audio workouts with a friend out in the backyard.
7. Take a Class at the Park
If you really want to talk about fun workout challenges that help in staying motivated with lots of social support, consider a class in the park with Live Life Get Active.
They offer over 100 locations across Australia with a variety of free camps and classes, including:
Boxing

Cross-Training

Yoga Camp
Once again, these camps are free and provide you and your exercise buddy with even more support, benefits and regular accountability.
Learn more about Live Life Get Active and book a session here.
Find What Works for You
When you exercise with friends, the whole goal is to get the social support you need for staying motivated and maintaining accountability. This can also help to lift you out of that sad feeling of isolation you may experience when you go it alone.
Remember, you're not alone. You have all sorts of friends, resources, and support you need to succeed. Keep it up, and don't forget to have fun.