If you want to be happier and fitter and healthier you have to have a plan.
If you want to have a plan that is easy to follow and motivating then you have to set yourself a goal.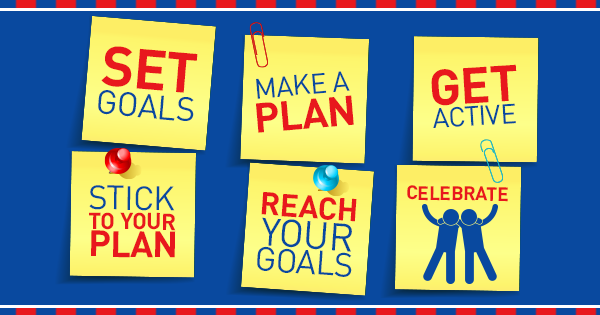 Set Goals
In setting your goal you have to think what you want to change.
Do you want to be more positive?
Do you want to be healthier in the way you lead your life?
Do you want to simply drop a dress size or tone up?
Whatever it is. Write it down. Stick it on the fridge. Have it as a screen saver. Just make sure you see it every day.
And remember, we are going to give you the tools to help improve your fitness and health, which in turn will have a massive effect on your positive mental state but you have got to want to do it. Make sure your goal is TRUE TO YOU.
Make a Plan
Fitness Plan – commit to something every day.  After a while you won't even notice some of them.
I will attend 3 classes a week
I will walk every day for at least 30 mins
I will use the stairs
Nutrition Plan – chuck out all the bad stuff and try and avoid sugar!
I will not drink any fizzy drinks that contain sugar
I will drink 2 litres of water a day
I will each vegetables with every meal
Happy Plan – it may seem silly but after a week you will see a massive difference.
Have a good laugh every day
Smile at people when you talk to them
Exercise and you will release the happy chemicals in your brain!!
Get To Active
Do something everyday and record it.
Put a big tick on your calendar for every day you do something to achieving your goal
Write down how this changes each day/week. How many kms did you walk each day of the week. It adds up really quickly!
Book your sessions and put the bookings in your diary
Write out your meal plan for the week
Stick To Your Plan
We are human and we need routine. Changing our routine makes us go a bit crazy but it doesn't take long to adapt.
Stick at it and if you falter, come back to it
Tell yourself how cool you are for doing this
Tell yourself why you are doing this e.g. that awesome goal!!
Reaching Your Goal
The most amazing feeling is when you reach your first goal. You feel like a kid. You feel proud and so you should.
YOU ARE AWESOME!!
This might be the one thing you wanted or it might be the start of a totally new you, which ever it is, you can be super proud you did it. And don't forget to tell your friends and us all about it to, because then….
Celebrate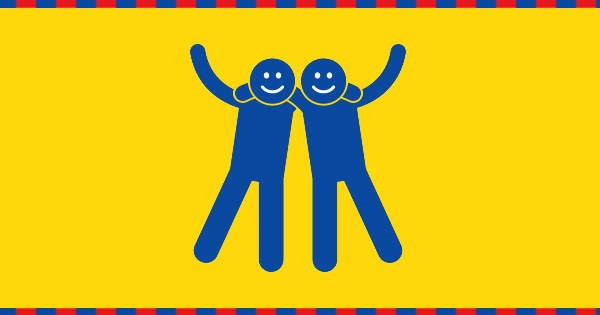 You should celebrate!! Take a photo mark your achievement. Post it, sing it, shout it!! You made it, well done!