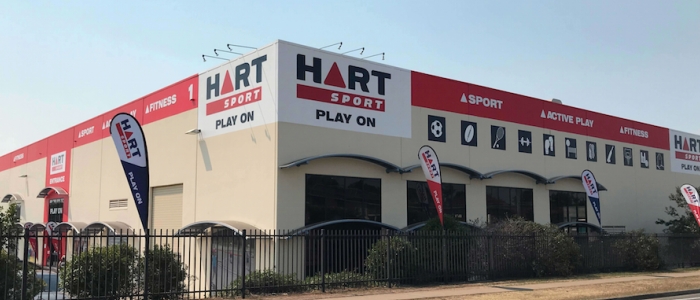 Australian owned, HART Sport is one of the country's largest supplier of sporting goods, boasting 3000+ high quality, innovative products, designed to help people be active. Hart Sport is proud to have partnered with Live Life Get Active to provide the equipment for all camps across Australia.
Being active and playing sport has always gone hand-in-hand when growing up in Australia. Whether at an elite level, or just in the local park, pool or schoolyard, sport defines our national character. We all connect through it and take pride in our achievements in it.
HART Sport believes in facilitating and supporting everybody in all their sporting and active endeavours no matter your age, ability or circumstances. That's why Hart Sport is the perfect fit with Live Life Get Active. With a range available to organisations and individuals alike, HART Sport empowers you to play hard, play fair… and Play On.