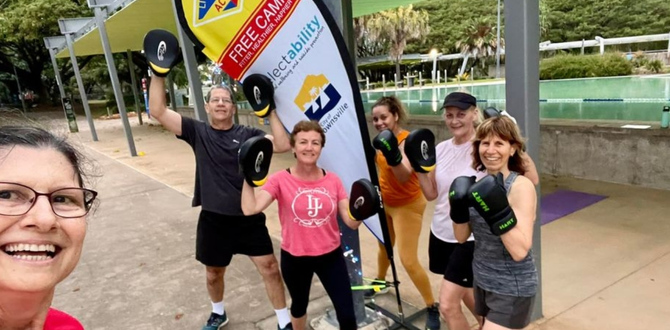 Welcome to the Thuringowa - Raintree Grove Riverway camp, which is located in the suburb of Thuringowa , part of the Townsville (City) Local Government Area. The camp is funded by selectability and has been running since May 2022.
The Thuringowa - Raintree Grove Riverway class is a free fitness camp open to all members of the public. There are the following activities on offer, Active Yoga, Active Boxing, Active X Training, and you can learn more about them below.
Sessions are available at 5:45 pm, 6:00 am and run Monday, Tuesday, Wednesday, Thursday, Friday during school terms. For more details see the timetable below.
How to get started
To join this camp all you have to do is complete our registration form and book into as many classes as you like. All our classes are FREE and Registration takes about 10 mins. Click the button below to start.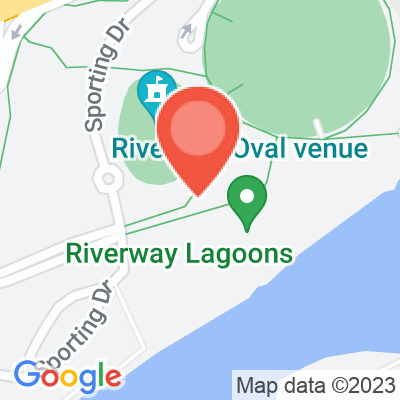 There are no joining fees, no class fees, everything we offer is free.
JOIN + BOOK NOW
SESSION TIMES - Mon 27th Mar to Sun 23rd Apr
Address: Raintree Grove, Thuringowa, QLD, 4817
Thuringowa - Raintree Grove Riverway 'S TRAINERS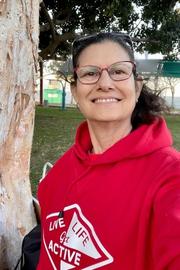 Maria is passionate about helping those who want to help themselves get a fitter, healthier body and mind. After a back operation in 2020 and months of rehabilitation she's grateful she can walk without pain. She credits her fitness and health team, plus her perseverance for her amazing recovery.
Learn more about Maria Parenti »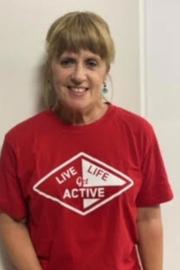 Jan Harvey is a yoga teacher, poet and songwriter. Jan has had decades of yoga practice and she has been teaching in Brisbane, Coochiemudlo Island, Magnetic Island and Pallarenda. Jan favours a gentle Hatha style yoga, teaches Yin Yoga and works with the bodies in front of her. She spent years strengthening her own body after various injuries due to renovating, gardening, sailing and just wear and tear of life. Yoga has opened up a world of breath, focus, joy and flexibility. Her favourite yoga quote is from one of the founders of modern yoga "Anyone can breathe, therefore anyone can do Yoga!" Jan teaches to suit all levels for those who are starting out to explore yoga, coming back to or those who want to feel the energy and support of a group class.
Learn more about Jan Harvey »