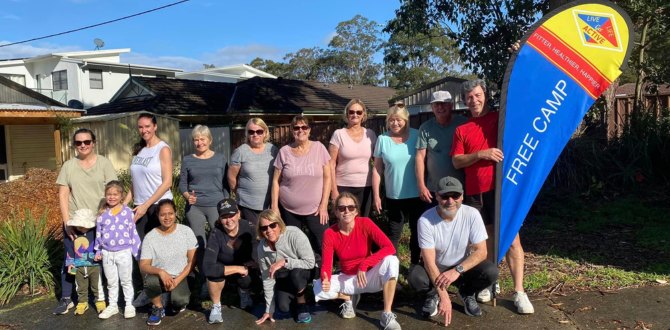 Welcome to the Blackwall - Kitchener Park camp, which is located in the suburb of Blackwall, part of the Central Coast (City) Local Government Area. The camp is funded by NSW Government and has been running since December 2020.
The Blackwall - Kitchener Park class is a free fitness camp open to all members of the public. There are the following activities on offer, Active Yoga, Active Boxing, Active X Training, and you can learn more about them below.
Sessions are available at 9:30 am and run Monday, Tuesday, Wednesday, Thursday, Friday during school terms. For more details see the timetable below.
How to get started
To join this camp all you have to do is complete our registration form and book into as many classes as you like. All our classes are FREE and Registration takes about 10 mins. Click the button below to start.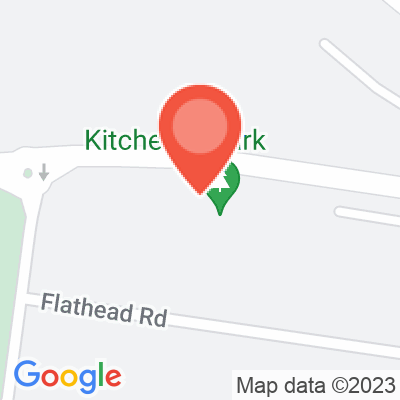 There are no joining fees, no class fees, everything we offer is free.
JOIN + BOOK NOW
SESSION TIMES - Mon 18th Sep to Sun 15th Oct
Address: Kitchener Park, Maitland Bay Dr, Blackwall, NSW, 2256
Blackwall - Kitchener Park'S TRAINERS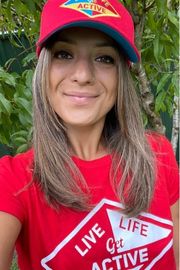 It is being active daily, not just for the physical benefits, such as losing weight and gaining muscle definition (or whatever your individual goals may be). It is about moving your body to: clear your mind & improve mental health, strengthen bones & muscles and in turn prevent injuries & falls; as well as create good heart health & improve your cardiovascular health by feeling less out of breath during day to day activities. Exercise and movement is an essential part of our day to day life. It can be used as a tool to help improve the quality of our life. Exercise should not be used as a punishment to combat poor eating choices. Instead exercise should be a way to celebrate what our bodies can do! I'm passionate about living life with daily movement and having a balanced lifestyle. Eating well and exercising should not mean you have to miss out on the things you love. Instead, when you move daily and make conscience nutritional decisions, you too can enjoy it all. So why not come along and move daily with us at the Lions Park, Woy Woy! Not only will you receive all the health and fitness benefits, like getting fitter and stronger but you'll make lifelong friends and enjoy a few laughs along the way! Hope to see you there!
Learn more about Michelle Demal »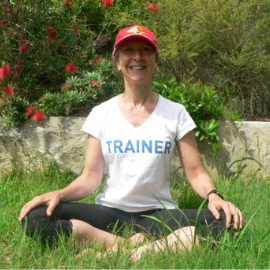 Julie teaches yoga because she sees it as a wonderful way to contribute to people's wellbeing. Yoga addresses so many aspects of physical and emotional wellbeing and it really is accessible to everybody. In her classes, Julie aims to support and empower each student to practice yoga in a way that benefits their own unique body and story. Julie has been practicing yoga for over 15 years and has completed training to teach in the hatha vinyasa style. Her teaching is also influenced by her studies in Psychology.
Learn more about Julie Hatfield »