Healthy Cooking Workshops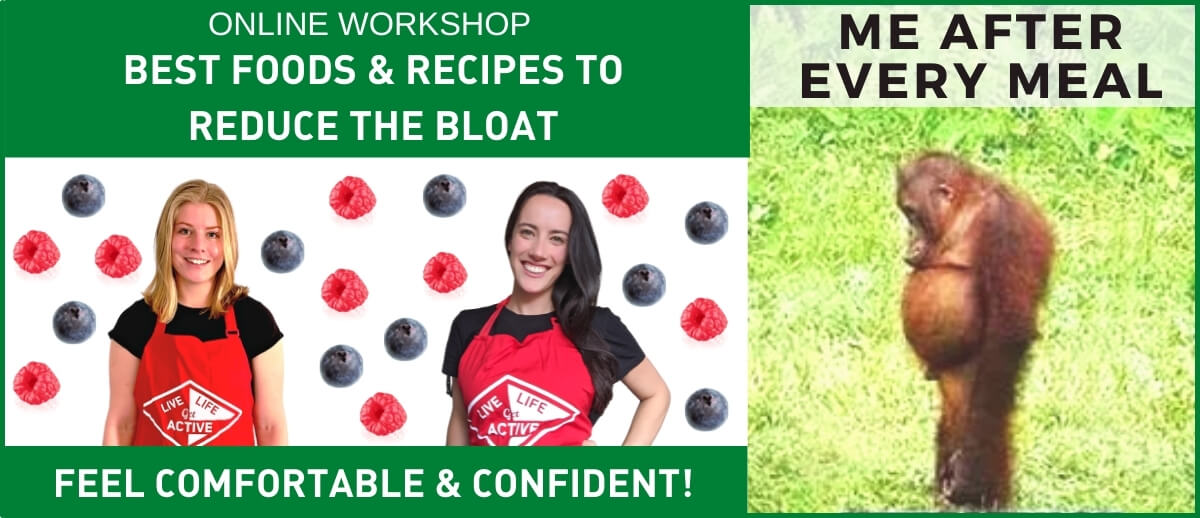 Reduce Bloating & Tummy Discomfort
with Nutritionists Alanna Brown and Danni Hibberd.
Bloating, that uncomfortable and (sometimes embarrassing) feeling in your tummy. Not the most comfortable topic to talk about, but something that can really affect your quality of life. Alanna and Danni are going to discuss some of the most common foods and reasons that can cause bloating, gas and discomfort. Find out some substitutes for common trigger foods and different things you can do to reduce bloating. Alanna and Danni will show you some tummy friendly recipes that you will get to take home with you. Step into this Summer feeling comfortable and confident!
Hear what some of our members have to say about our Healthy Cooking workshops:
"Alanna presented in a friendly and positive way that made me feel enthusiasm for the recipes that she was making. I feel motivated to look carefully at my current food intake and start to make a few changes".
"The workshop inspired me to cook more vegetables and eat less processed food."
Book your spot now!
Schedule:
Thursday 28th October, 7.30pm – 8.30pm (with Danni)
Friday 29th October 12.30pm – 1.30pm (with Alanna)
Not a member?
To join our Healthy cooking Workshops complete our short registration form. This will also give you access to FREE LIVE online fitness, yoga and meditation classes that run multiple times every day. You'll also receive a nutrition plan to meet your needs and more.
Supported by

All advice and information provided in these videos is given in good faith by qualified wellness professionals. The information provided is for guidance only and are general in nature should not substitute independent professional advice from your qualified health care professional. If you have severe mental health concerns, you should seek assistance from a health care professional when interpreting these materials and applying them to your individual circumstances or contact Beyond Blue for immediate support:

https://www.beyondblue.org.au/about-us/contact-us

. If you have any concerns about your health, consult your general health practitioner. Live Life Get Active and their representatives do not accept any liability for any injury, loss or damage incurred by use of or reliance on the information provided