Are you looking for a natural energy boost?
Feeling low on energy and fatigued? Have you tried exercising more?
It may seem like the last thing you want to do when feeling tired, but multiple studies and sports scientists have linked exercise to increased energy levels.
In fact, one study from the University of Georgia found that over 90% of sedentary people who took up regular exercise experienced considerably less fatigue.
This is because exercise has a number of physical and mental benefits upon our bodies.
Firstly, exercise releases endorphins into our bodies, improving our mood and is the source of the most recognisable energy boost we see post-workout, a sense of euphoria – also known as "runners high".
Then, there is the improved sleep we enjoy after rigorous exercise, allowing our bodies to fully recover and store energy for the coming day.
And then, of course, there is the benefit of social connectivity a group exercise class brings to our mood. Getting outdoors and exercising with others is what we are all about. When was the last time you felt in a good mood but still felt tired?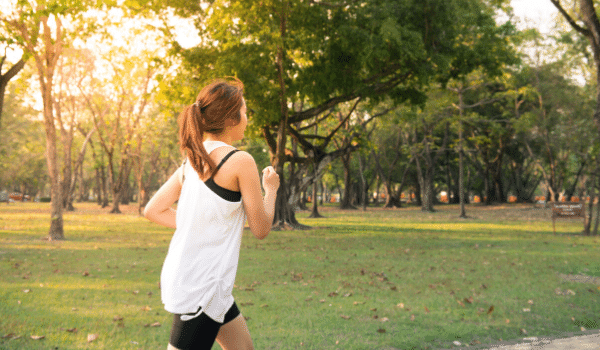 At Live Life Get Active our members come from all walks of life and have lots of different reasons for joining and attending our camps. They come to get fit and soon find just 45 minutes in the park also lends them a big natural energy boost.
We have decided to share some of our member's stories in the hope that it will motivate others to come along.
Here's the story of a Live Life Get Active member, a busy father of 3 whose day is packed…
I'm father of 3 who lives in the northern beaches and works in the city. I have busy evenings with my family so can't do much sport after work. I feel lucky to have found out about Live Life Get Active camps from my workmates and to be able to exercise during lunch breaks.

So far I have attended the training for about a month, and I already feel a great difference in my fitness. My muscles are more toned; I also lost some weight and have got a bit better shape, and feel much more energetic throughout the day.

I find it great to have the choice of Boxing, Active-X and Yoga. The trainers are very creative about exercises, so my body gets a very balanced workout which I couldn't manage myself. And yoga lessons on Fridays surprised me with the real complexity of the exercises despite their simple look. I feel my back straightens after sitting office work and I enjoy seeing my progress in stretching and keeping body balance.

All in all I'm happy doing Live Life Get Active sessions and I'd recommend them to anyone. Thank you so much for the service!
If you'd like more energy, strength and positive body balance in your day, register and come and join us in the park. We have camps in locations across Australia so join today – And don't forget EVERYTHING is FREE and EVERYTHING is provided so all you need is you.
Not a member?
Register