How often should I exercise to see results?
It can be hard to know how often you need to exercise. If you are new to exercise it's a good idea to take it in small steps and let your body gets used to all the new movements. But don't worry, soreness after your workout is totally normal!
Exercise does so much more than just make you sweaty and make your hair greasy. It has huge benefits on both your mental and physical health. There are a whole range of options out there to get your body moving.
Whether you attend a fitness class a couple times a week, or go for a walk with your family in the park on a Sunday, your body is moving and it's thanking you for it.
Exercise can have immediate and long-lasting effects on your mood and health. These include reducing risk of heart problems, managing weight, lowering blood pressure, as well as helping fight stress, anxiety and depression – just to name a few.
But if you don't know where to start, no worries. We've broken it down step by step, so that you can figure out exactly what type of (and how much) exercise works for you in your life.
What is my exercise goal?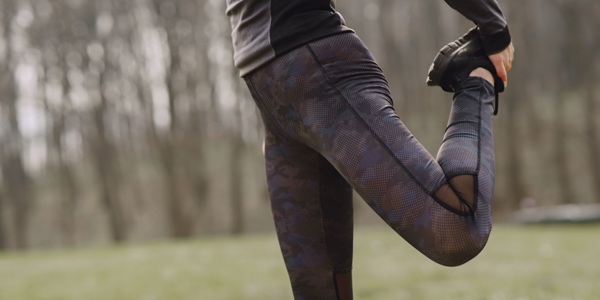 Ever bought an ab circle pro or some other piece of exercise equipment and never used it? Join the club.
A good place to start, is to create an exercise goal (and one you can actually achieve). No matter how large or small it is, like running a marathon or doing an extra sit-up, a goal will make you more motivated to get moving and is an easy way to measure success.
At LLGA we like to ensure we set goals are specific, measurable and realistic within a timeframe. There are plenty of exercise goals you can set. Some include:
I want to lose 5kg over the next three months, by exercising a few times a week.
I want to have more energy throughout the day by starting each day with exercise and a healthy breakfast.
I want to attend 3 active training classes per week to build my muscle mass and improve my strength and mobility.
I want to achieve 10,000 steps per day for the next month.
We like to break our exercise goals down into 10 week blocks to correspond with our terms. You can learn how to set 10 week goals effectively here
Ultimately, they say that the amount of exercise you should be doing depends on what your end goal is. So, whether you scribble it on a piece of paper, punch it into your notes on your phone or keep a mental note, identify your goal or goals and use it as your motivation. Your results might end up better than expected!
How often should I be exercising to see results?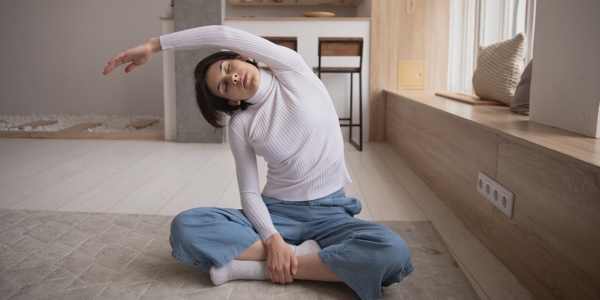 It's true that not everyone has the time (or desire) to hit the gym for hours each day, but there are some general guidelines that outline how much exercise you should be doing.
The Australian Department of Health recommend these guidelines for adults:
Be active on every day of the week for at least 30mins (this can just be as simple as a walk)
Aim for at least 150 minutes (2 ½ hours) of moderate exercise per week, or 75 minutes (1 ¼ hours) of high-intensity physical activity.
Do muscle strengthening activities on at least 2 days each week (e.g. lifting weights, a round of push-ups or even strength-based yoga).
Here is an example of what this would look like:
LLGA Active Training class – 2 days per week
LLGA Active Yoga class – 1 day per week
Walking, jogging, cycling, swimming, dancing, sports – 4 days per week
But remember, this is just the bare minimum and if you want to do more, go for it!
Which type of exercise is right for me?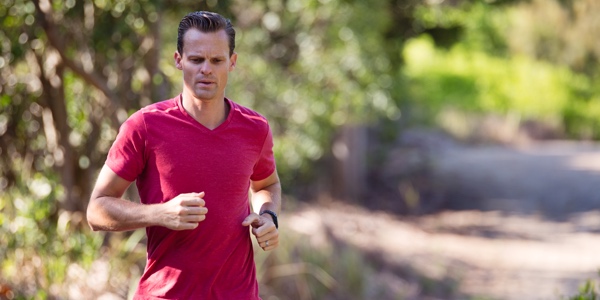 There are a whole bunch of ways to stay physically active, so there's plenty of options out there for you to choose from.  Whether you take part in one of the Live Life Get Active workouts, do some active housework, walk, swim, or simply get up off desk and do some push-ups, it all counts.
Need a little extra hand figuring out what's best for you? Use the Live Life Get Active fitness guide to find what level you're at and start from there:
Beginner: If you haven't exercised in at least a month. Come along to 2 camps per week (they go for 45 minutes).
Intermediate: You are already exercising 1-2 times a week. Come along to 3 camps sessions. On the days you do not attend a camp try and go for at least a 30 minute walk. One that makes you puff a bit.
Advanced: Working out at least 3 times a week? Then you'll feel comfortable attending at least 4 camps a week.
How should you expect to feel once you start exercising regularly?
The benefits are incredible, here are just a few:
More energy
Confident
Better self-esteem
Less brain fog
Increased focus and productivity
More mobile
Stronger
Noticeably fitter
Happier and better mood
Reduced stress and anxiety
Motivated
Find out more about how exercise helps with stress and anxiety and  boosts your mood
Login and book your active training or yoga class either in the park or online now
Not a member? Register now for FREE access to outdoor and online fitness classes, live guided meditations, wellness videos, recipes and more!
References
BetterHealth Channel: https://www.betterhealth.vic.gov.au/health/healthyliving/physical-activity-its-important
 https://www1.health.gov.au/internet/main/publishing.nsf/Content/health-pubhlth-strateg-phys-act-guidelines