How to Get Rid of the Fog
Are you feeling a bit foggy and fatigued? Well you're not alone!
When our calmness and focus relies on our daily routines and this structure is disrupted, it can leave us feeling a bit foggy and anxious.
If you've had to transition to working from home or if you are living with someone who has, you know life is different. Regular routines have gone out of the window. It's hard to get structure in your day and simple tasks that you used to fly through now take forever.  You're not alone, this is "The Fog".
In fact, many Aussies are struggling to concentrate or be productive at the moment. You find your mind wonders and the simplest things can distract you. Have you noticed how slow flies are these days?? We need structure as it also helps to stop our minds from worrying.
By adding a bit of structure and setting yourself even the smallest goals to achieve, you will almost instantly feel a sense of achievement and satisfaction which in turn will lift your mood
How does this all work exactly? Let's break it down.
Why can't I concentrate?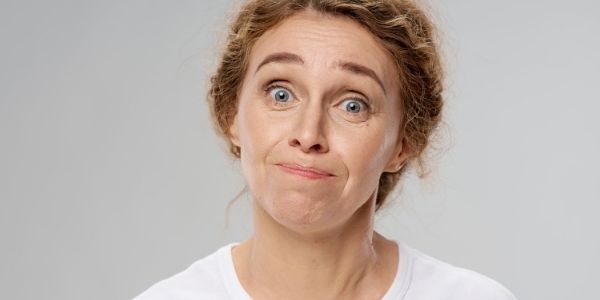 You may be asking yourself: why is it hard to do simple things when I have so much time on my hands?
Well, It's normal for the prospect of too much or too  little on your plate to leave your mind feeling foggy or overwhelmed.
While it's true that you may have extra time in your life, you are also constantly being exposed to new information about the current environment.
Whether it's hearing the latest stats on the news, worrying about maintaining social distancing, worrying about your job and family or having to stay at home – you've had to adjust to a lot of new things, so don't be too hard on yourself!
As a response to this you may have found disruptions in your sleep patterns, changes in appetite, issues with concentration, heightened emotion and irritability. But hang in there because there are some simple things you can do to help change things.
Creating more structure
A key way to help yourself be more productive, concentrate  and focus is to put structure back into your life. This will help get things done, encourage a sense of achievement and joy, make you present and ease the anxiety you have. Remember to include those brain fog clearing activities like healthy eating, regular exercise and good sleep habits.
Here are some ideas:
Create a daily schedule
 This may be for work, uni, school or even just day-to-day tasks like watering the garden, it's all about setting up some sort of routine.
Psychologist Sabina Read told BeyondBlue, that routine is a key ingredient to feeling anchored and calm right now. It's all about adapting parts of your old day-to-day routine into your new one, like your wake-up time or exercise. This way you'll ensure you're retaining parts of your life that are useful and important.
You could ever try timetableing your day in half hour chunks. Here are some examples of important things to schedule in:
At least 10minutes of worry free time (e.g make a cup of tea, meditate)
Exercise
Wake up time
Bed time (including a bed time routine)
Healthy meals
Cleaning/washing
Not sure where to start? Check out the Live Life Get Active Daily Schedule. All you need to do is print it off and start filling it out with your daily tasks!
Set small goals
Life can change pretty quickly and at the moment it can feel vastly different one week compared to the next. So, it's important to set yourself small goals each week. This can be things like finishing a book you started, going for a walk or even simply doing a load of washing.
Ticking off these small tasks will give your life a little more meaning, purpose and structure day to day.
For tips on setting goals, check out our previous blog Goal Setting for a Fitter, Healthier and Happier Life. We also have Kyla talking you through how to create new healthy habits here.
Set Time for your activities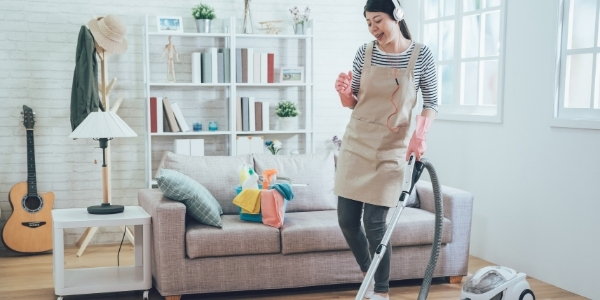 Feel like time is dragging on? Or maybe you feel like it's flying by? Whichever way you sit, allocating time to your daily activities is a great way to boost your productivity.
For example, you may give yourself an hour of 'me time' in the afternoon, 45 minutes in the morning to walk your dog or half an hour to clean the bathroom at night. It's all up to you. But, by simply doing this will help you feel a sense of achievement and reduce a bit of those worrying feelings.
A fun way to time these activities, without constantly having your eye on the clock, is to time it with music. Here are some fun Spotify playlists that can help you get into the groove while you tackle each activity:
Don't forget regular exercise, healthy eating and sleep are key to a clear mind, reducing fatigue and boosting energy. Try to include these things into your daily schedule. Listen to some tunes while making a healthy meal and bust a move in the kitchen!
We've got everything you need to stay active so login and book your active training or yoga class either in the park or online now
Not a member? Register now for FREE access to outdoor and online fitness classes, live guided meditations, wellness videos, recipes and more!
 References: