Antioxidants –  What Are They And What Do They Do?
We hear all the time that we should be eating lots of fruit and vegetables because they are full of antioxidants. But do you know what antioxidants actually are? or what they do?
What are antioxidants?
Antioxidants are compounds found in certain foods that can protect our bodies from harmful chemicals. Think of them as little soldiers deployed from fruit, vegetables, nuts and wholegrains to defend our bodies from attack!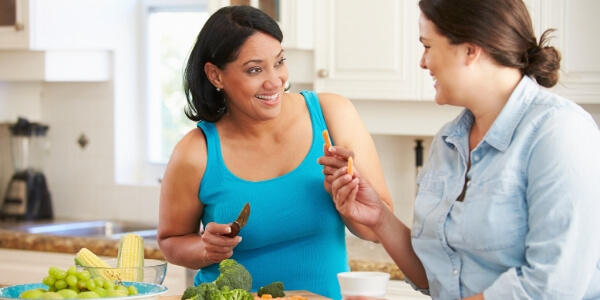 Why do we need antioxidants?
Certain things from our environment, like the sun and pollution, as well as things we put inside our bodies, like fried foods, alcohol and tobacco can create attacker chemicals in our bodies. These attackers can cause havoc inside our bodies and damage our cells, which can lead to nasty diseases such as cancer, heart disease, diabetes and Alzheimer's.
What do antioxidants do?
Antioxidants, aka our soldiers sent from fruit & veggies, can hold the line and keep the attacker chemicals at bay, helping to prevent disease!

Where can you find antioxidants?
Fruit and veggies
Antioxidants are also responsible for the different colours found in fruit and veggies! There are loads of different antioxidants out there, so it's best to get as many of these as you can by having a variety of different coloured fruit and veggies. Try to make your meals look like a rainbow!
Wholegrains
Make sure you are choosing brown breads, pasta and rice over white, to get the antioxidants located in the wholegrains!
Nuts and seeds
Try to include a variety of raw nuts and seeds throughout the week. Sprinkle them over salads, porridge and cereals.

Tea & Coffee
For most of us, coffee is part of our daily routine. Try to include black and green tea also!
Cinnamon and chilli
Sprinkle cinnamon over sweet meals and snacks. Sprinkle chilli over savoury meals and snacks.
Check out this week's recipe!
It is jam-packed with antioxidants to help protect your body from harmful chemicals and disease!
Rainbow Veggie Cous Cous
Serves: 4 Time: 45mins Cost: $17.50 approx ($4.30/serve)
¾ cup wholemeal couscous
1 red & yellow capsicum
¼ pumpkin (approx. 900g)
1 beetroot
2 cups spinach
½ bunch Parsley
1 orange
½ cup almonds
1 can chickpeas, drained
½ block feta, diced
1 tsp cumin
½ tsp cinnamon
extra virgin olive oil
Instructions
Preheat oven to 180oC.
Dice pumpkin and beetroot, slice capsicums.
Mix with cumin, cinnamon and a drizzle of olive oil.
Place on a baking tray and bake for 35-40mins.
Finely chop parsley.
Juice orange and zest skin.
Add almonds into the oven for last 10 minutes.
Place couscous in a heatproof bowl, add 3/4 cup boiling water and orange juice, leave for 5 mins covered, stir with a fork.
Mix orange zest, parsley, chickpeas into couscous.
Add roast veggies and stir through spinach and feta.
Sources:
https://www.betterhealth.vic.gov.au/health/healthyliving/antioxidants