Tips to Stay Healthy this Holiday Period
It's easy to lose yourself in the holiday mayhem. Overindulging in Christmas lunch and breaking your exercise regime is a common tendency for a lot of us.
We have come up with some tips to help you keep you feeling fit, fresh and full of joy this festive season.
Baby, It's hot outside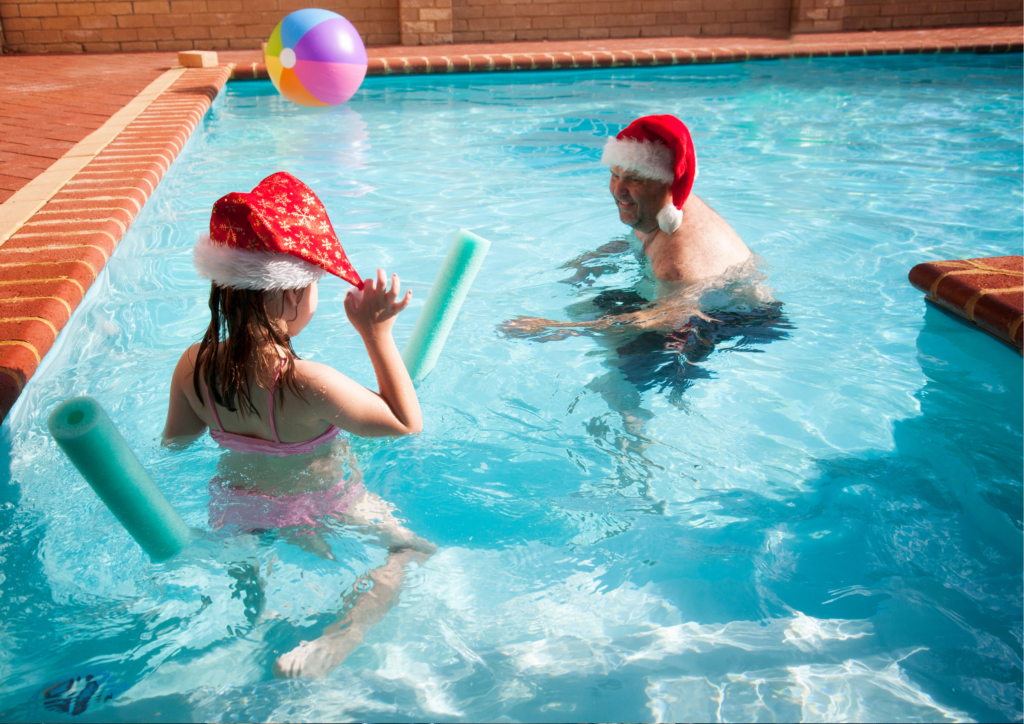 Why not take advantage of the beautiful Aussie summer and spend your Christmas outside with friends and family? Playing backyard cricket or swimming are great activities that keep you moving and socialising with your loved ones. Or why not consider walks and family picnics instead of restaurants?
Get a gift that keeps on giving
Ask for the right present this year. Too often our family will spend money on things we don't necessarily want or need. Help them out by asking for some exercise equipment. Some healthy gift ideas include a fitness tracker, yoga matt, exercise ball and boxing gloves.
Set yourself a health goal for the New Year
Making a specific and realistic health goal for 2021 is a great way to stay on track during the holidays. Once you have decided on your goal, make a plan on how you will achieve it and give yourself a time frame. Tell your friends or a partner so they can help monitor you and talk about your progress.
Don't forget to book in with us in 2021 each week, and put a reminder to do so in your weekly diary!
Don't rush your meals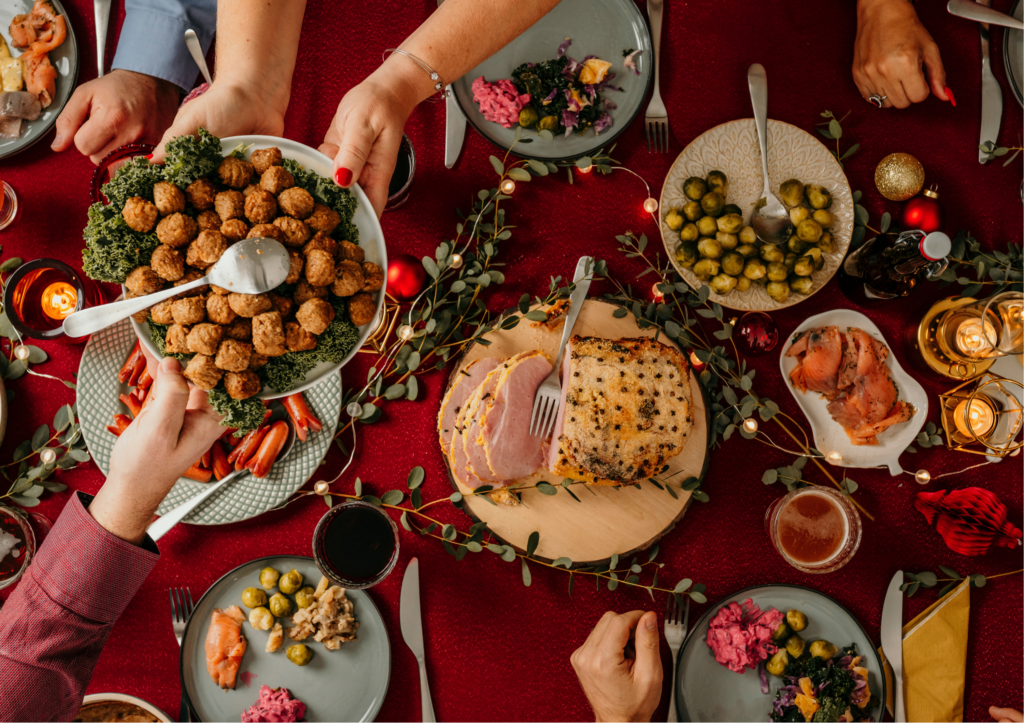 Slowing down how quickly you eat will stop overeating. Enjoy your holiday meals with long lunches, catching up with mates and taking your time. Putting down your utensils and freeing your hands between mouthfuls will naturally slow down your rhythm of eating.
A little exercise is better than no exercise at all
We appreciate that it's difficult to stay focused on your exercise routines during the holiday season. However, just because it's Christmas doesn't mean that all your progress has to go out the door. Reducing your sessions so that they are shorter is better than not doing a session at all. Try to commit to staying fit – so that when January rolls around the corner, you aren't back to square one.
Take advantage of your time to relax during the holidays
Getting at least 8 hours of sleep a night will significantly impact your weight loss. Research has shown that the more sleep you get, the less cravings you have and better mental clarity to make better health choices. Over the Christmas break, take full advantage of your ability to be stress-free and get a full nights rest.
On Vacay
Going away over the holiday period can mean lots of meals out. To beat the Christmas bulge, go for walks before and after meals. Not only is this an exciting way to familiarise yourself with the area, but will help burn off some of the calories. Take advantage of any facilities where you might be staying such as pools, the beach or a tennis court.
Take control of your stress
Stress can lead to greater food intake ('stress eating') and therefore causes weight gain. The demands of the festive season can be extremely stressful, so it is important to be aware of and stay on top of your mental wellbeing. Practising mindfulness and meditation is an effective way of releasing tension and also helps with sleep. iTunes has a variety of meditation apps, which can help you to minimise your stress levels. You could also choose between our range of meditation videos for you to complete anytime, anywhere.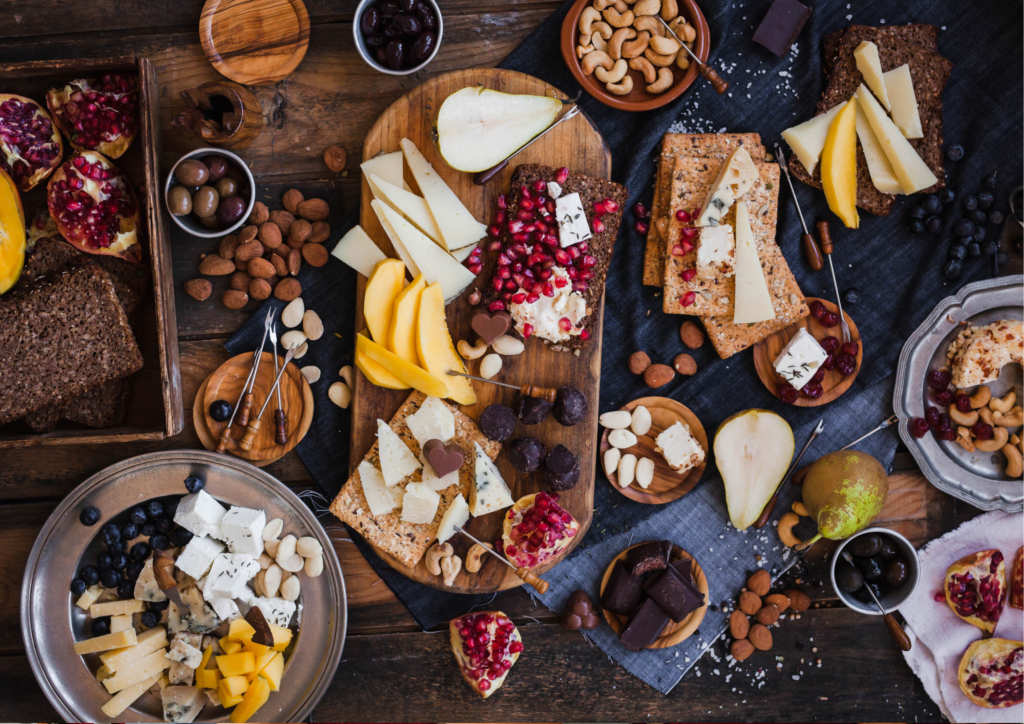 Watch the booze
Alcohol is high in empty calories, so if you chose to drink keep it in moderation. When we have had a couple of drinks our hunger increases and we tend to make poorer food choices. It's a good idea to drink a glass of water between alcoholic drinks to keep yourself hydrated as well as reduce your hangover.
Having a glass of water in between drinks will also help minimise your consumption and overall how much you drink. You could also offer to be the designated driver. Not only will everyone be grateful for giving them a lift, but also stop you from overconsumption.
We've got everything you need to stay active so login and book your active training, yoga class and meditation either in the park or online now.
Not a member? Register now for FREE access to outdoor and online fitness classes, live guided meditations, wellness videos, recipes and more!
Live Life Get Active is a registered health promotion charity that offers FREE outdoor activity camps and wellbeing and nutritional programmes to help address obesity, diabetes and mental health. Our vision is to build fitter, healthier and happier communities right across Australia. Our in-park offering is supported by a comprehensive digital offering.