6 Tips To Help You Achieve Balance in Your Life
Life is a balancing act. From work to exercise, socialising to me-time the list can sometimes feel never-ending.
That's why it's important to find a better balance in your life, especially when it comes to work and life.
What is a work life balance?
There are only so many minutes in a day. A 'work life balance' refers to giving the right amount of time to both work and your personal life. Because while sometimes you may feel under the pump at work, it's a skill to not let it absorb you (by dismissing things that make you happy).
And while a work life balance is a skill, it's something that can be learnt and developed over time to a point where it becomes a habit and a way of life.
Importance of work life balance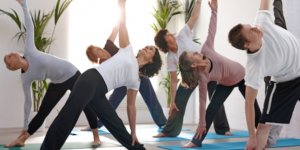 Having a solid work life balance not only can improve your mental health but it can better your physical health as well.
By improving your work life balance you may:
Reduce fatigue: By putting more time aside for yourself and doing what you enjoy you lessen the chance of fatigue at work and/or burnout.
Get back time with the ones you love: Constantly declining invitations to social events due to your workload? By dedicating less time to work, you make yourself more available to catch up with the people that are important in your life – improving your mental wellbeing.
Bring on calmness and mindfulness: It's no secret that work can get frantic, but by allocating time outside of work for yourself you can encourage feelings of calmness and give yourself the space to practice mindfulness.
Improve your health: Whether you are able to give yourself the time to exercise, cook healthier meals or simply reduce your stress (which can lead to medical conditions), these all contribute to your physical wellbeing.
6 steps you can take to have better control over your life and create the life you want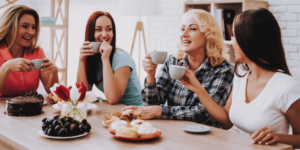 So how might you be better at balancing your life? With these 5 steps…
Pause and be honest with yourself:
By taking a step back and allowing yourself to look at your situation in an open-minded and honest way, you increase the likelihood of you changing your life for the better. Lay everything on the table and think about what is causing you stress, anxiety or dissatisfaction in your life and where might your time be better used to improve your mental and physical health.
 Listen to your emotions
Whether it's anxiety, stress, depression, dissatisfaction or something else, listen to what your emotions are telling you. Don't ignore your reactions to things, your feelings at the end or during the day, or where your mind wanders. Any red flags, no matter how small they may seem, are worth addressing.
It's also important to remember to ask for help when you need it. If you are feeling off, don't be afraid to tell someone – whether that's your friend, partner, housemate or a professional, there's always someone who'll listen.
Take the steps to care for yourself
Taking time to relax is rule number one when it comes to self-care. So in order to better your work life balance ensure that you set time aside each day to wind down and cool off. Without it, you only run the risk of wearing yourself down and causing more negative feelings than positive ones.
Plus, taking time to exercise is vital to your overall health and fitness so ensure to be giving yourself that time regularly to get your body moving and slow down the mind.
 Rearrange your priorities and know your values
A crucial step in bettering your work life balance is to reprioritise in accordance with your values. Dig deep and consider what it is you value the most. Is it time with family? Is it seeing your friends? Is it time to read a book each night? Whatever it is, make sure you prioritise it over your work.
 Set yourself limits
Another key tip is to ensure you build new barriers so that you don't find yourself back where you started. Find ways to improve your daily time management (by allocating time for work and life), learn to say "no" when it's necessary, detach yourself from work by acknowledging that what you do is enough and important even if you aren't throwing your whole self into it, and consider what options you have (does your work have flexible hours or optional leave days?).
And we know it can sometimes be tricky to raise concerns in a workplace, but remember if you are in a job that doesn't consider your limits with respect and consideration then maybe it's not the right place to be.
 Implement the changes
While it's all well and good to intend to improve your work life balance, the real test is implementing the changes. The truth is, it may be tricky at first however as time goes on you'll find the changes become part of your routine and part of everyday life.
How you can encourage it to others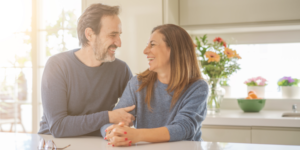 Got a close friend or family member that doesn't have the healthiest work life balance? Encourage them to better it!
This could be as simple as a casual conversation, or you may want to suggest the 6 steps mentioned above. The crucial thing is that you flag that you are concerned and indicate that you are there to help them on their journey.
HAVE YOU FILLED OUT YOUR DIARY FOR THE WEEK?
Download your weekly planner and daily journal below to keep track of your journey towards a fitter, happier, healthier you !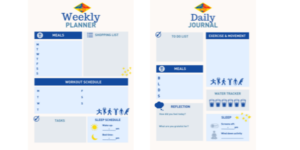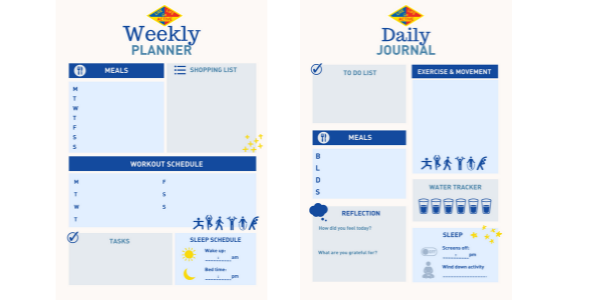 WANT TO START FEELING GOOD BUT NOT A LIVE LIFE GET ACTIVE MEMBER?
Fill in our registration form to become an online member here and gain access to FREE Pilates, Tai Chi, Meditation, Fitness, Yoga and Nutrition programmes.
We've got everything you need to stay active so login and book your active training, yoga class and meditation either in the park or online now.
References