5 Reasons Live Life Get Active is Perfect for Single Mums
We recently spoke with Albury local and Live Life Get Active enthusiast Trudylee Sampson about her experiences as a single mum and our camps. Her positivity and real-life insights inspired us to write this blog so that other single mum's can share in the amazing benefits!
It's in the park, so you can bring your kids!
"[I thought] this is just fantastic that I could bring my daughter with me. It was still outdoors. I just brought her a scooter and a ball and she was happy to run around"
 Often one of the toughest things about exercising as a single mum is what to do with your little ones. There aren't many gyms out there that are 'kid-friendly' and hiring a sitter for 1-2 hours is not only impractical but expensive.
All of Live Life Get Active's camps are held outdoors in parklands supported by local councils. Which means many of our members bring their kids along. The kids can run around in the park and parents can keep an eye on them in between exercises.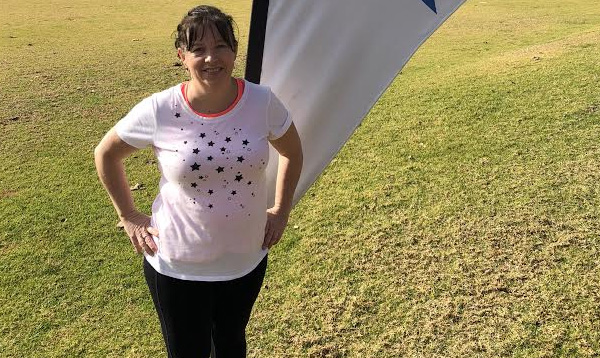 Its free!
"Being a single parent the budget just doesn't cover luxuries like that [the gym]. The fact that its free and its outdoors is just really good for me!"
 When we say our camps are free, we mean it! That means no fees, no hidden extras, nothing. We understand that this is important for single mums and dads. Sometimes, running a household, maintaining a job and raising children isn't cheap!
But the cost of gyms shouldn't mean you should avoid exercise altogether. Live Life Get Active's free camps allow you to cut back on your expenses whilst getting healthy! We also offer free nutrition plans which can help incorporate a healthier diet into your home.
It gives you more than weight loss
"My overall stamina has really increased; my daughter has just started riding without training wheels and I wouldn't have been able to keep up with her before these camps."
 Exercising isn't always about weight loss, increased energy and functional movement are just two of the benefits single mums and dads can look forward to. Trudylee explained how whilst she hasn't dropped much weight with Live Life Get Active there has been a range of other improvements.
Whilst many of our members have lost lots of weight, at Live Life Get Active that is not what we judge our success by. Our success is pegged to the health and happiness of our members!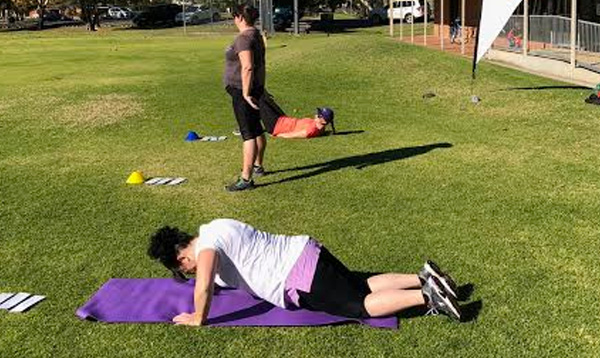 A guaranteed mood improver and stress reliever
"When you have more energy, you feel good inside yourself, you have that outlook throughout yourself, your mindset changes, once you feel more confident, you can do this you can do that."
 Single parenting is far from a straight forward affair and it is important that we are allocating time to unwind and decompress regularly. Exercise is perhaps one the best ways to do this and what better way to exercise than outdoors in a supporting environment!
Supporting environment
"It doesn't matter what age you are, we have a member who is nearly 70, a member in her 20s, we've all been there and done that. You just have to make that first step, which is hard but just come along and give it a go because its free! What have you got to lose!
 One thing to keep in mind with Live Life Get Active is that we don't run boot camps. Nobody is going to push you beyond your limits, you will be encouraged to do your very best and yes we will celebrate your effort and results, but really importantly we want you to regularly participate and get physically active on a daily basis. We'll help you do it your way and we promise you'll love it.
We believe exercise and community connection is really important for single mums, who may not be feeling confident about their fitness levels or physical ability but want to make that positive first step towards a healthy change and more energy. If this is you, please come and join us.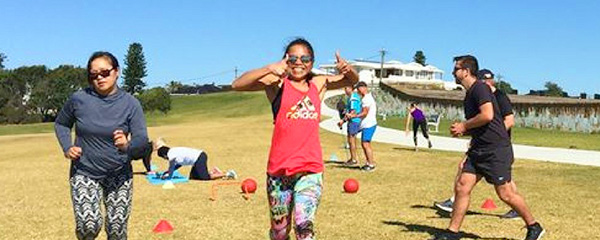 FREE ACTIVE CAMP LOCATIONS
Where are Live Life Get Active Camps held?
We have FREE Active Camps in parks across Australia – see our locations page for more details.
More camps are opened each month, so follow us on Facebook to keep up to date.
REGISTRATION/SIGN-UP
Do I need to sign-up?
Yes, you need to register with Live Life Get Active.
You must also book in for every session you want to attend.
I'm having troubles when registering, can you help?
If you cannot complete the sign-up process, please contact our Help Desk to resolve the issue.